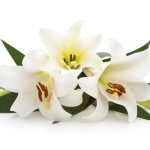 Jean Funderburk departed this life on March 21, 2015.  She was born on June 21, 1925, in the Mt. Zion Community to Oscar and Ruth Vaughn Cameron.  She married W.C. (Dub) Funderburk on December 23, 1945, in Commerce, Texas.  He preceded her in death on August 17, 1983.
Jean graduated from Commerce High School in 1942.  She was the secretary for Commerce High School for several years.  She worked for Cameron Butane Service and Automatic Gas for eight years.  In 1983 she became the office manager for Dr. Robert Cozart, Sr and Dr. Robert Cozart, Jr. until her retirement in 2005 at the age of eighty.
Jean was a devoted wife, mother and grandmother.  Even though she worked, she always found time to enjoy her grandsons.  During her retirement years, she enjoyed working crossword puzzles and keeping her grand-dog, Heidi, everyday.
She was a member of the First United Methodist Church and the Dough Rollins Sunday School Class.  She served on the Rosemound Cemetery Board for several years.
She is survived by son, Bill Funderburk and wife, LaVerne of Hamilton, Texas; and daughter, Luann Huffman and husband, David of Commerce.  Also surviving are grandsons: Brian Funderburk of Carrollton, Kyle Funderburk of Houston and Clint Funderburk and wife, Karri of Kennedale; niece, Barbara Shields and husband, Jim Hamilton of Georgetown; and nephew, Jimmy Cameron of Commerce.
Preceding her in death were her parents; brother, Dale Cameron and wife Jessie; brother, Deryl Cameron; sister, Marie Shields and husband, Paul; and two nephews: Johnson Shields and Johnny Cameron.
Funeral services will be held Tuesday, March 24, 2015, at 2:00 p.m. at the First United Methodist Church of Commerce.  Visitation will be held on Monday, March 23, 2015, from 6:00 p.m. until 8:00 p.m. at Jones-Walker & Son Funeral Home.
Pallbearers are Brian Funderburk, Kyle Funderburk, Clint Funderburk, Dr. Robert Cozart, Jr., Jim Peek and Joe Mangual.
Honorary pallbearers are Gene Casselberry, Dr. Robert Cozart, Sr., Charlie Smith and Randy Manning.
The family expresses deep appreciation for the loving care given by Dr. Rick Selvaggi, 1st Choice Home Health Care and Briarcliff Health Center.
Memorials may be given to the First United Methodist Church, 1700 State Highway 24, Commerce, Texas 75428 or Rosemound Cemetery Association, P O Box 408, Commerce, Texas 75429.