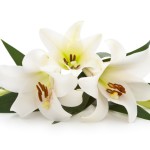 JAMES THOMAS "TOMMY" HOLCOMB, 89, longtime resident of Sulphur Bluff, passed from this life into life eternal on Saturday March 21, 2015. Arvin Starrett and the staff of Starrett Funeral Home of Paris will conduct funeral services at 11:00 AM Wednesday March 25, 2015 in the chapel of West Oaks Funeral Home in Sulphur Springs, Texas, with Rev. David Larkin officiating. Burial will follow in the Sulphur Bluff Cemetery, with full military honors by the Hopkins County Military Coalition escorted by the Northeast Texas Patriot Guard.
The family will receive friends from 6:00 to 8:00 PM Tuesday at West Oaks Funeral Home.
Tommy was born January 18, 1926 in Needmore, Texas, the only child born to James Dewey and Dovie Gladys White Holcomb. He attended public schools in Hagansport and Sulphur Bluff Texas, then entered the U.S. Army in 1944, serving his country honorably in WWII until his discharge on Easter Sunday, April 21, 1946. Tommy was best know for serving as U.S. Postmaster in Sulphur Bluff, Texas, a position he had for thirty years, before his retirement on January 2, 1987. He was a faithful member of the Sulphur Bluff United Methodist Church. He was a member of the Sulphur Bluff Masonic Lodge 246 for sixty-one years. He was the epitome of those referred to as "the Greatest Generation." His quick wit and sense of humor helped to carry him through difficult times; his knowledge and respect for God and Country gave him a living hope and constant optimism, and his love for his family, especially his grandchildren, great-grandchildren, and all the "little ones", made him a man of compassion and understanding. He taught his family by example. His wisdom coupled with simplicity, and among his favorite things were tractors. Whether using them to work or simply driving them around his property with grandchildren, their sights and sounds made him smile. He was a cattleman, and the sight of a herd of cows grazing on a green meadow was to him a beautiful work of art. The world became a poorer place at Tommy's departure, but is left richer by the impact that he had on each person whose life crossed his path. He will be greatly missed.
He married the Ina Sue "Sam" Martin on January 17, 1948. She preceded him in death on January 25, 2003.
Survivors include four daughters, Susan Salter, of Bossier City, Louisiana, Margrett Wright and husband James, of Sulphur Springs, Jamie Fite and husband Jimmy Dale, of Nelta, and Amy Moss and husband Danny, of Pattonville; nine grandchildren, Tom Salter and Kelly, Tasha Salter Keith and Jason, Rodney Caudle and Jennifer, Ryan Caudle and Ann, Jamie Dale Fite and Sarah, Marty Fite and Wendy, Clayton Fite and Cassie, Danielle Moss Budro and Will, and Scott Moss and Katelyn; nineteen great-grandchildren, Peyton, Paige, Jaycie, Jaden, Britney, Bradley, Bryan, Hannah, Rhye, Mardi, Harrison, Jacob, Blake, Emerson, Baker, Mason, Caleb, InaSue, plus an anticipated arrival in less than a week, LilyAnn. After telling about his 4 daughters, 9 grandchildren, and 18 (soon to be 19) great-grandchildren, he would state, "I'm the richest man in the world!"
Tommy's grandchildren will serve as Casketbearers, with his great-grandchildren named as Honorary Pallbearers.
In lieu of usual remembrances, the family requests memorial contributions to the
Sulphur Bluff United Methodist Church, P.O. Box 33, Sulphur Bluff, Texas 75481.