On Saturday, March 7, Herbalife International broke the world record for the largest recorded continuous workout within a 24 hour period, making the Guinness Book of World Records. Herbalife International is spread out across 92 countries, each having stations that took part in the record breaking workout.
"The idea for the record breaking workout actually came from Herbalife Corporate," Wendi Armstrong said. "The main location for the workout was in Los Angeles at our annual president summit event. There was about 5,000 people gathered there in LA and because of the international exposure of Herbalife, independent distributors were encouraged to gather groups of members, clients, and guests to further the number in order to break the world record globally."
As with all world records, certain guidelines and parameters had to be met in order for the record to be legitimized. Representatives of The Guinness Book of World Records played witness to the event over the weekend.
"For every 25 participants, we had to have one witness that was not working out that observed the workout and made sure that we followed the guidelines as far as everybody doing the exact same thing across the board and that everyone was participating," Virgina Blakes said. "We had to have two witnesses here in Sulphur Springs, and we had one other person who was called the 'steward' that also observed the workout and signed a document stating we followed the guidelines that Herbalife put out for us."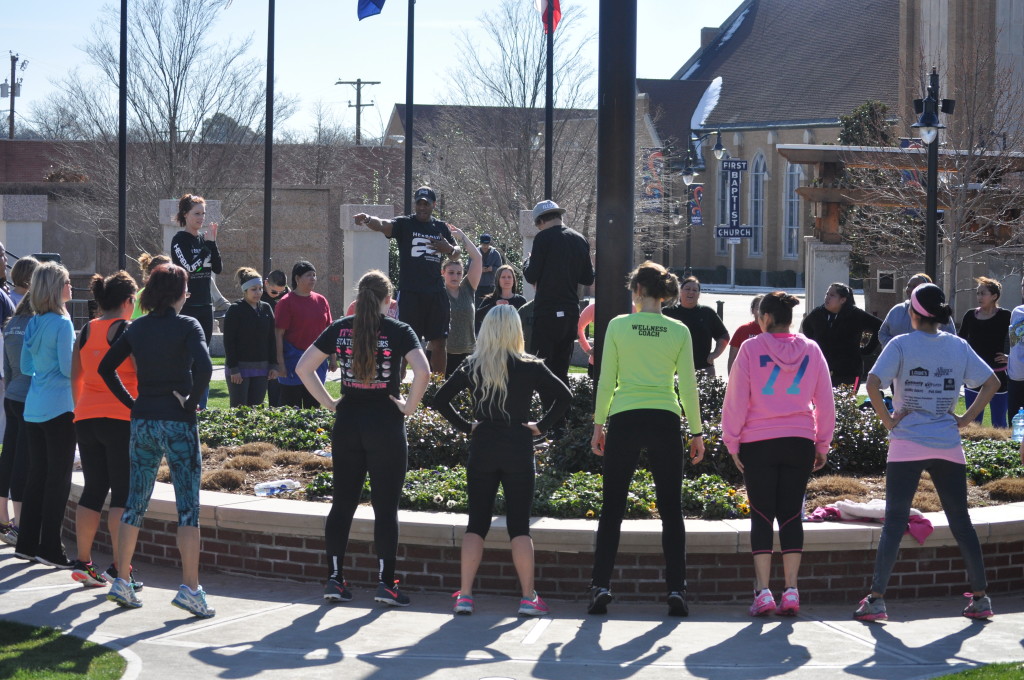 42 people took part in the event in Sulphur Springs at 9am. Herbalife International plans to beat their own record next year in 2016.