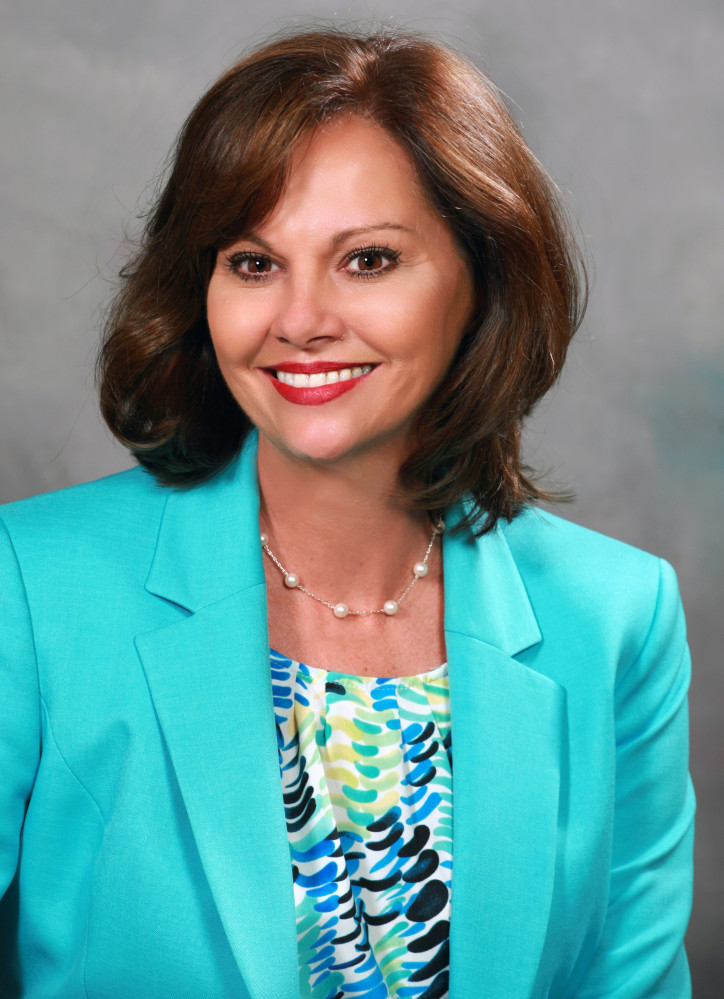 Part of the investment of a community is its investment in the local school system and the investment of the school system in the community according to Susan Morton, Superintendent of Winnsboro schools. Ms. Morton was the featured speaker at the Winnsboro Chamber of Commerce Annual Membership Banquet Thursday night, February 26.  Ms. Morton addressed the group regarding the future of their local school system emphasizing community involvement, what Winnsboro schools are doing, and the future for Winnsboro schools including the need for a new high school complex.
Ms. Morton stated that the school serves as an integral part in community development. She said that when a new business or industry looks at a community, they question, "What is your school system like?" Believing that the school, chamber, and local businesses are partners in the process of growth, she said WHS has a very active Career, Technology, and Education Program where students are involved in various vocational programs including vocational agriculture, ag mechanics, and a family and consumer science department that includes work related jobs and job shadowing. Certification programs are also made available to the students and WISD is discussing a partnership with Northeast Texas Community College to develop certification programs that will allow graduates to have life-wage earning skills and certification upon graduation from high school.
She also emphasized the success of the various grade levels and programs in the school system. She pointed to the success of the high school and middle school fine arts program, the dual credit program, academic, as well as community service opportunities exercised by students. Ms. Morton said the seamless education process followed by Winnsboro schools allows a specific profile for a graduate of Winnsboro High School. Students from the elementary through high school level participate in a number of projects that allows them to give back to the community while being mentored by community members thus developing the whole child while creating a successful, well developed citizen for the community.
Winnsboro ISD's Facilities Committee's recently completed facility study led to a recommendation to the school board that a new high school be built. Ms. Morton states that the new facility is needed to not only provide space for an increasing student population but also to provide adaptable space for vocational programs. A civil engineer and another company have been contacted to do a topographical survey which has been conducted on property that the school system currently owns behind the current elementary school and on other possible locations for the building. Building a new high school would allow the middle school to move into the current high school building and provide space to expand the elementary school. Ms. Morton's preference is to move all the schools in one area on one side of town to promote safety and to "have that [education] dynamic" on one side of town.