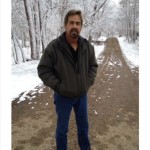 Memorial Mass for Robert Alvin Stauss, Jr., 54 of New Orleans, LA will be held at 2:00 PM, Friday, January 23rd, 2015 at Lakelawn Metairie Funeral Home, 5100 Pontchartrain Blvd. in New Orleans, LA. Robert is survived by his wife Angela Roberts Stauss; son Robert "Bobby" Stauss III, of N.O.; daughter Ashley Stauss of N.O.; step-son Justin Garner of Houston, TX; grandson, Robert "Robby" Stauss, IV of N.O.; Parents of Angela Stauss, Samantha Ames Whiting (Gaylord) of Sulphur Springs, TX and James L. Roberts, Jr. (Donna) of Commerce, TX. Robert was the son of the late Robert Stauss, Sr. and Jean Stauss of New Orleans, LA.
Robert leaves behind a brother, Brian Stauss and sisters, Eileen Stauss of California and Amy Stauss of New Orleans.
Robert will be missed by many relatives from Florida and Sulphur Springs.
Robert was an electrician (foreman) for Frischhertz Electric in New Orleans for 17 years. He was a member of the IBEW Union for 25 years. He loved his dog, "Cajun", fishing in the bayou, cooking and spending time with family and friends. He had a huge heart, was extremely compassionate toward others and had a wonderful sense of humor. He will be missed dearly.
Visitation will be from 12 Noon to 2:00 PM followed by a Mass. Interment will be private.