Nearly 300 students applied to graduate from Paris Junior College in the fall semester, and more than half applied to walk across the stage last week.
After the processional entered the Hunt Center, Student Government Association president Lauren Jeans gave the invocation. Graduating music major Katharine Wiebe performed, "You'll Never Walk Alone."
As part of the ceremony, PJC President Dr. Pamela Anglin told the packed crowd that PJC had just celebrated its 90th Homecoming and continued the tradition of celebrating distinguished alumni.
"Tonight we acknowledge that there are graduates who may be future honorees and we challenge and encourage you to achieve your goals and use your abilities to reach your dream," Dr. Anglin said.
Afterwards, a reception was held for graduates and their family and friends.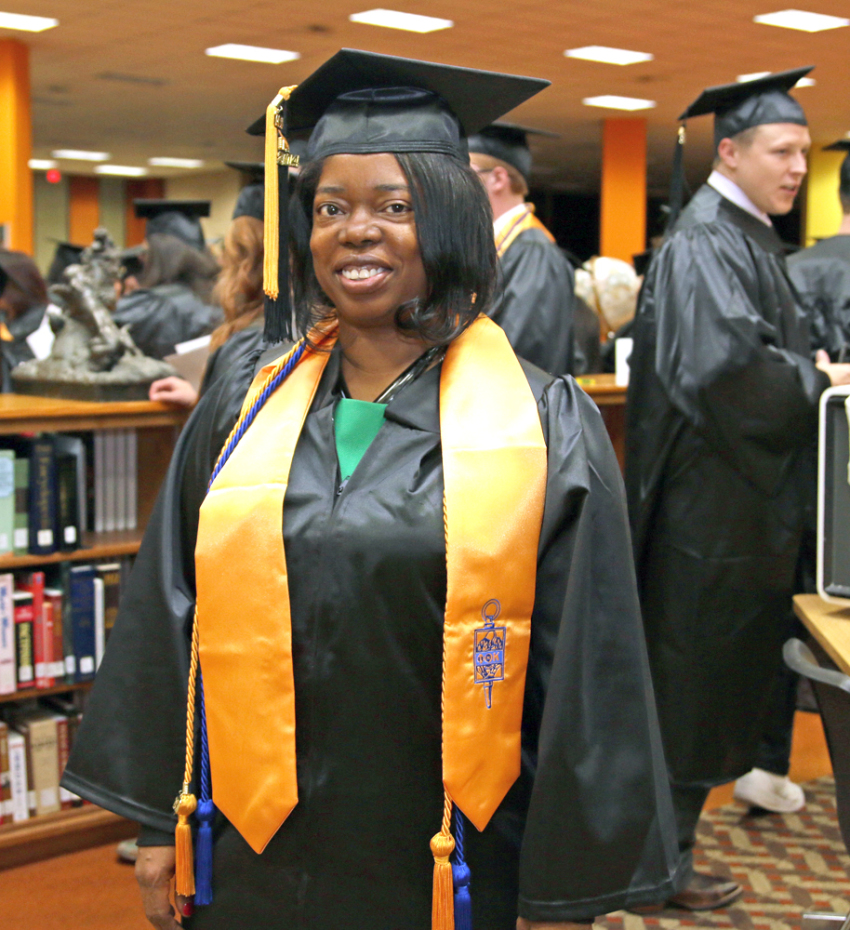 Sheena Rae Wright of Sulphur Springs was among the almost 300 students graduating from the fall semester at Paris Junior College graduates last week (Dec. 12). Sheena earned her Associate of Applied Science Degree. As a student she was active in Phi Theta Kappa, the two-year college honor society, and is shown here wearing the PTK honor stole.