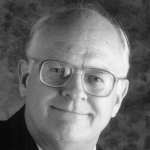 Funeral Services for Bob Armstrong, age 81 of Sulphur Springs will be held 2:00 p.m., Saturday, November 22, 2014 at Tapp Funeral Home. Interment will follow at Old Saltillo Cemetery with Robert Armstrong, Mark Armstrong, Keith Armstrong, Steven Armstrong, Jon Jeppesen and Michael Goldsmith serving as pallbearers. There will be no formal visitation.
Bob passed away on Monday, November 17, 2014 in Plano. He was born September 2, 1933 in Saltillo, the son of Joseph Vernon and Maurine Miller Armstrong. He married Doris Kathryn French in 1955 in Dallas County. She survives. He graduated from Saltillo High School and received a Business Degree from ETSU. He served in the United States Navy and was honorably discharged in 1962. He was a retired salesman and accomplished guitarist.
Other survivors include: sons, Mark Armstrong and wife, Pat of Sunray, Robert Armstrong and wife, Maureen of Carrollton; daughter, Kathy Kennedy and husband, Matthew of Maryland; grandchildren; Steven Armstrong, Sean Armstrong, Keith Armstrong, Kathryn Kennedy, and Lindsay Kennedy; and sister, Marilyn Jeppesen and husband, Jon of Richmond.
The online register can be signed at: www.tappfuneral.com