Photography by Enola Gay and the News Telegram
Great weather and an enthusiastic crowd greeted Saturday's Dutch Oven cook-off competitors from across the area. The Dutch Oven Cook-off took place during Indian Summer Days at Heritage Park in Sulphur Springs. Winning cooks included: First place, Brandon Brewer and Lyndsey Caldwell of Sulphur Springs; Second place, Greg Almon and Don Powell of Arlington; Third place went to Derek Simmons and Paul Elliott of McKinney. Donnie Peters won best bread. Michael and Amy Bowen of Como presented the best dessert. Cumby's Tim Berger and Treva Watson served the best vegetable. Best Meat was served by Teresa Reser and Margie Ford of Sand Springs Oklahoma. Fred and Shirley Chapman of Leonard won Best in Pot.
[pb_vidembed title="" caption="" url="http://www.youtube.com/watch?v=YRFDVnwIU-c" type="yt" w="640″ h="480″]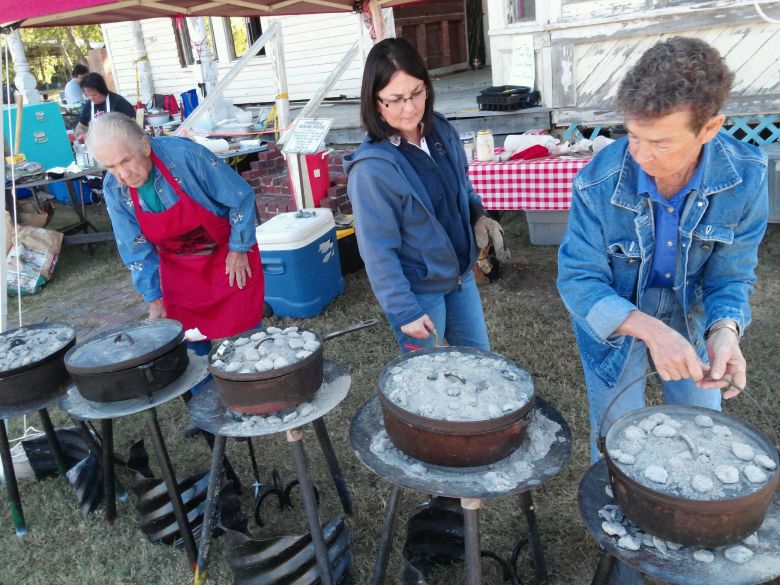 The Marie Chester campsite is a family affair in the John Chester tradition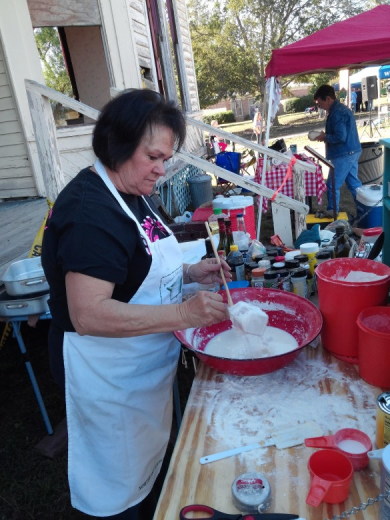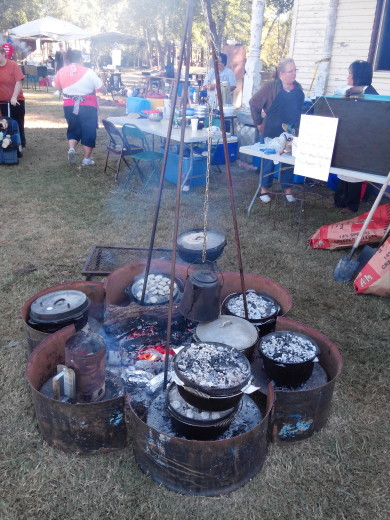 Now thats a Dutch Oven Camp! Margie Ford and friends learned about Indian Summer Day online and came from Tulsa for the John Chester Cookoff.
To see the complete gallery: Please click here