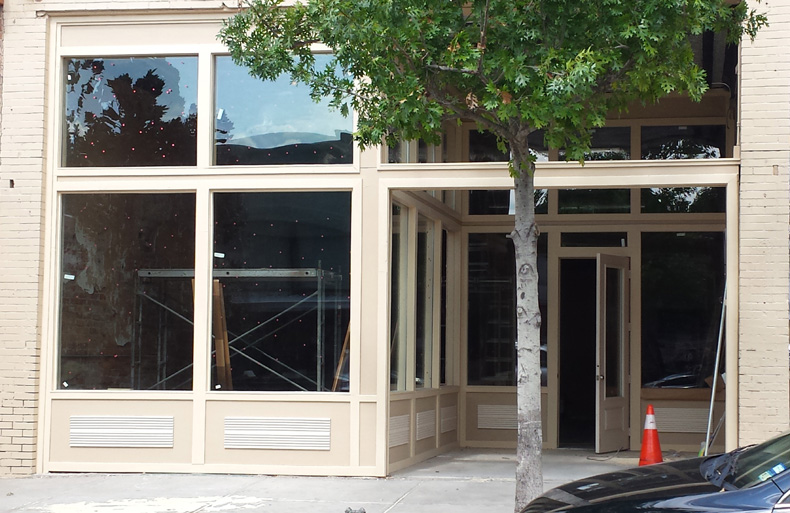 Among one of the many buildings being renovated and constructed in Sulphur Springs, Texas is the IdziBitzy Bakery. The IdziBitzy Bakery has moved here from outside Brashear and is set to open in a short couple of weeks.
"We started the bakery as a family bakery with my mother and lots of support from from my aunts," owner Michelle Idzi said. "It has become my bakery because I have gotten to know so many of my customers and as we make the move to Sulphur Springs, it will be me bringing the bakery there. My family is still very much a part of our bakery and this is still going to be a family owned and operated bakery."
The IdziBitzy Bakery moved here due to high demands from customers. Most of these customers are residents of the Sulphur Springs area.
"We asked our customers, where are you, where do you go to shop, how could we be more accessible to you, and our customers said if  we were in Sulphur Springs they would be able to come to us more often and we would be able to service their needs better," Idzi said. " So we came to where our customers are."
The IdziBitzy Bakery is presenting more than just simple pastries to Sulphur Springs. They bring with them a unique blend of multi-cultural food items from all over, and outside, Texas.
"I'm from New Orleans, I grew up with the French-Cajun culture," Idzi said. "We have a lot of French and Cajun pastries and cuisine that I grew up with and there are a lot of pastries that aren't available in this area that we are hoping to bring here. However we also started connecting with bakeries in the Dallas area that are Latino or Hispanic and they have traded recipes with me, so we are learning more of the recipes from there, as well as some of the people that are local that have been in Texas forever that share their recipes."
The IdziBitzy Bakery will also acknowledge the health lifestyle choices of its customers. It is one of the few bakeries to offer more healthier choices when it comes to what they do.
"Our actual bakery has a dedicated gluten-free kitchen, we are the only one between Dallas and Texarkana that has a kitchen that has dedicated pots, pans, wash area, bake area, everything," Idzi said. " So we have a gluten-free kitchen, there is in our bakery a place for gluten, however is has its own, separate base completely closed off from everyone else. We are also able to produce products that are egg free or dairy free, because there are a lot of people that have allergies and they want to be able to come and say 'what is in this cake or pie' and we want to have that variety."
The IdziBitzy Bakery also caters to events such as weddings and other assorted parties. With a unique menu, specialties orders, and a cake-decorating station in the front window for all to see,  the IdziBitzy Bakery promises to be a unique addition to Sulphur Springs.
Michelle Idzi
IdziBitzy Bakery
209 Main Street, Sulphur Springs, TX. 75482
903 689 4877