The 2nd annual North Hopkins FFA Kickoff was held on Thursday, September 11th at the North Hopkins Ag Dept., approximately 103 guests and members were in attendance, including the North Hopkins officer team who lead teams of 3rd -8th grade members in the ag Olympics. There were hotdogs and hamburgers for dinner provided by the chapter for all to enjoy. The kickoff proved early that the North Hopkins FFA chapter will most definitely be having a successful year.
The North Hopkins FFA Chapter competed in the Hopkins County Fall Festival Jackpot Show on September 6th, in Sulphur Springs at the Civic Center. The members competed in all the livestock shows including;
Goats: Carli Withrow, Faith Wheeler, Sheyenne Mitchell, Amy Sprague, Kenna Lane, and Skyler Swann.
Lambs: Mary Brown, Amy Sprague, and Sarah Weatheread.
Heifers: Harlie Harred
Steers: Josie Hill
All of the students placed well in their classes and the majority were in the top of their classes. The show season is off and running.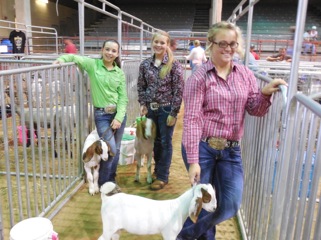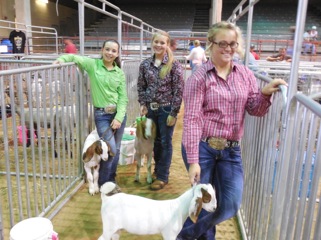 Fall Festival Show, Amy Sprague, Faith Wheeler, Skyler Swann.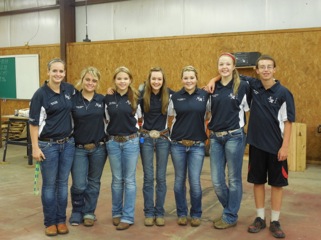 FFA Kickoff, Officer Team, Miranda, Skyler, Carli, Josie, Sarah, Sheyenne, Aaron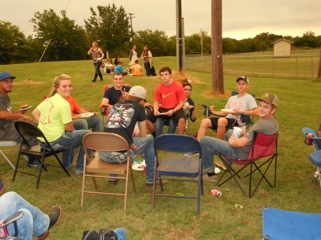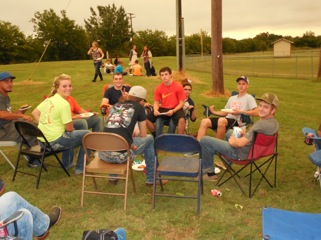 FFA Kickoff, Members