Tira News By Jan Vaughn 09/23/14
Jackson Dailey, along with Dustin Lawson, took a road trip to College Station to represent the TAMU-C student government at the main campus meeting of all the branches. They were treated to dinner with the Chancellor & Dean at Texas A&M and got great seats at the football game & the Aggies won. Jackson said it was LOUD and a lot of fun.
Yvonne Weir was in South Dakota from September 1st through 10th. She reports that she worked on the house (her childhood home) and relaxed and had a wonderful time! Last weekend Wesley, Yvonne, and Dustin went to the Plano Balloon festival. Yvonne comments, "It was fun but the many of the balloons were the same ones we have here and ours is better."
Morgan Joslin, Secretary of the local Experimental Aircraft Association (EAA), and his "grandpa", Chip Vaughn, attended the fly-in at the Sulphur Springs Airport on Saturday. Our community was also represented by Chuck and Karen Olmsted. Morgan, Chip, and Chuck all enjoyed flying and seeing the other pilots and their planes.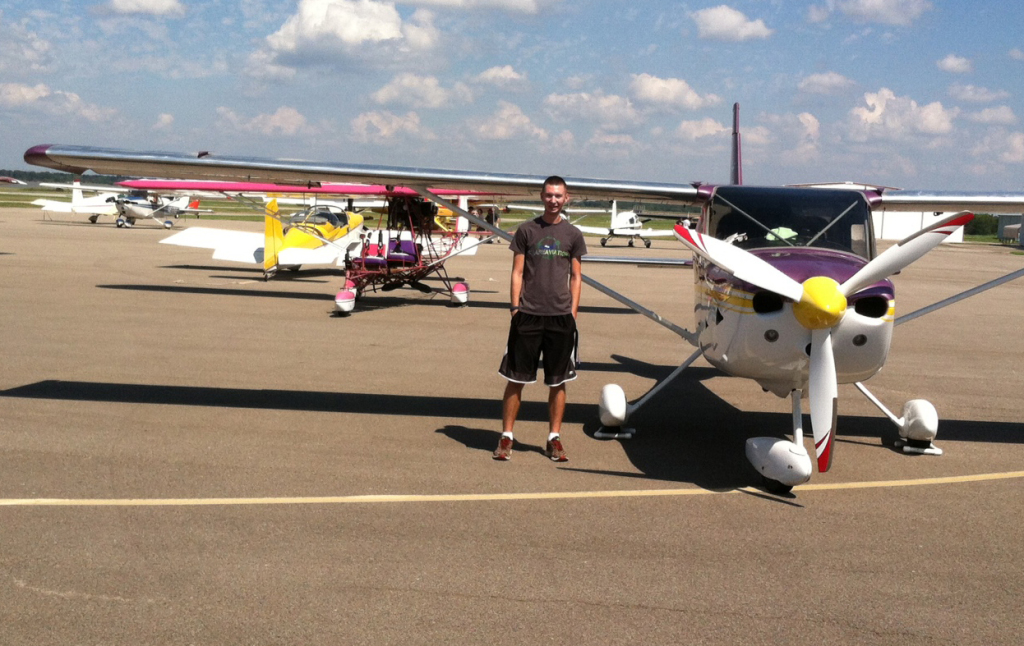 The North Hopkins School Homecoming will be coming up on Saturday, November 1st. All former students, teachers, and their families are encouraged to attend and enjoy a meal and visiting with old friends. Watch for more details in future columns.
Kindergarteners Eden Lewis and Jaidyn Joslin were probably the youngest runners in the fun run at the North Hopkins Invitational Cross Country Meet recently. Eden is the daughter of Brian and Danna Lewis and Jaidyn Joslin is the daughter of Malcolm Joslin and Tiffany Peugh.
Brailon Joslin, son of Landon and Laiken Joslin, celebrated his 1st birthday with family and friends at the Tira Community Center on Saturday, September 6th. Guests were treated to very cute "fish cupcakes" (which Laiken and Laiken made) and lots of other fish-themed treats. They served blue coconut soda, with gummy fish "swimming" in the drinks. Brailon got lots of nice toys and clothes. Rylan, Brailon's brother, also enjoyed playing with the new toys!
I always need and appreciate input from my friends to help keep me informed of news in our community. If you have any news pertaining to Tira residents, past or present, please contact me, Jan Vaughn, at 903-945-2190 or 903-438-6688 or [email protected]