Elizabeth "Liz" Tate Tatom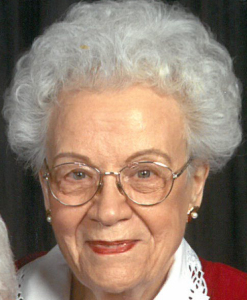 Services for our beloved mother, Elizabeth "Liz" Tate Tatom of Sulphur Springs, TX will be conducted at 11:00 a.m. in the Murray-Orwosky Funeral Home Chapel on Tuesday, September 9, 2014 with Bro. Arles Vandiver officiating.  Visitation will be held 1 hour prior to the service. A graveside service will be held in the City Cemetery following the service.  Elizabeth passed away on Saturday, September 6, 2014 at Carriage House Manor.  She was preceded in death by her parents; husband, Farris; grandson, Scott Price; brother, Frank Tate and sister, Francis McMullan.
Liz was born on November 26, 1923, in Sulphur Springs, TX, the daughter of Harry Percy and Sydney Irene Tate.  Liz was the granddaughter of E. M. Tate, an early Sulphur Springs settler, attorney, and civil war veteran.  Mr. Tate founded the Hopkins County Echo Newspaper in 1881 as well as the Sulphur Springs Evening News in 1898.  Liz graduated from Sulphur Springs High School at the age of 16 and continued her education at East Texas Teachers College for a short time before moving to Dallas, TX.  She married Farris Tatom on December 24, 1943, in Dallas, TX.  She and Farris moved back to Sulphur Springs after he was discharged from the Army at the end of WWII.  She was a stay at home mother when her children were young.  Later she and Farris opened Tatom Real Estate where she was the office manager and also a Real Estate Salesperson.  At the time of her retirement, she was employed by Rockwell International as a secretary.
Liz was an accomplished seamstress and an artist in stained glass.  It gave her great pride and pleasure to make stained glass lamp shades and wall hangings.  She worked each piece to perfection.  Liz was a devoted wife and a loving mother to her children, grandchildren and great-grandchildren.  She was a member of the Daughters of the American Revolution, Daughters of the Confederacy and the 39'ers of the League Street Church of Christ where she was a long time member.
She is survived by daughters, Lynn Litzel and husband, Phil of Plano, Nan Price and husband, Roger of Sulphur Springs, and a son, Neil Tatom and wife, Melanie Bowe of Abilene.  She is survived by her grandchildren Jay Price and wife, Susannah, Clay Price and wife, Juli, Tate Price and wife, Kobie, Tia Kirkpatrick and husband, John all of Sulphur Springs.  Loren Tatom of Abilene, Seth Tatom of Austin, Melanie Tatom of Belton and Philip Litzel and wife, Amy of Hutto.  There are fourteen great-grandchildren surviving.  She is also survived by a sister-in-law, Veletia Tatom, of Hurst, nieces and nephews.
Family will serve as pallbearers.
We, the family, express our appreciation to Arvis Tanton and the staff of Carriage House Manor for the care given to our precious mother.  She was cared for as a beloved family member, and we will be forever grateful to each of you.
To respect the wishes of our mother, memorial donations may be made to Boles Children's Home, 7065 Love, Quinlan, TX 75474 or to Meal-A-Day, Senior Citizen Activity Center, 150 MLK Blvd., Sulphur Springs, TX 75482.
"What we have once enjoyed we can never lose.  All that we love deeply becomes a part of us."   ——Helen Keller
The online register can be signed at: www.murrayorwosky.com