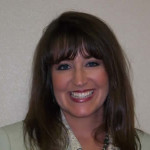 MADD Fundraiser to be hosted at Panda Express TOMORROW, August 9th from 11:30-2:30.
Please help support Mothers Against Drunk Driving (MADD), tomorrow, August 9th from 11:30-2:30 at Panda Express. If you will mention MADD when you place your order, 20% of the order will go to the Hopkins County Walk Like MADD fundraiser!
The Hopkins County Walk Like MADD Glow Walk will take place Saturday, September 27th at Buford Park with kids activities beginning at 6:00pm, registration at 7:00 and the walk will begin at 8:00pm. Kelli Martinez will also be set up this weekend at the Market on the Square for registration for the Walk. If you need more information, please call Kelli at 903-497-0750 or email her at [email protected]
Thank you to everyone who attended the ribbon cutting & grand re-opening for Eternity Creations! Guests were treated to a full spread of appetizers during Cody Stewart's Expansion Celebration at Eternity Creations. The Way Radio and Thunder Country did a live remote while Cody, his wife Janna & daughter Kalan gave guests the tour of the new HUGE work area. Cody thanked all of the guests for their support over the past 10 years and reminded them that Eternity Creations can take care of any type of award that you need….not just trophies. Congratulations Eternity Creations! We LOVE to see small business succeed!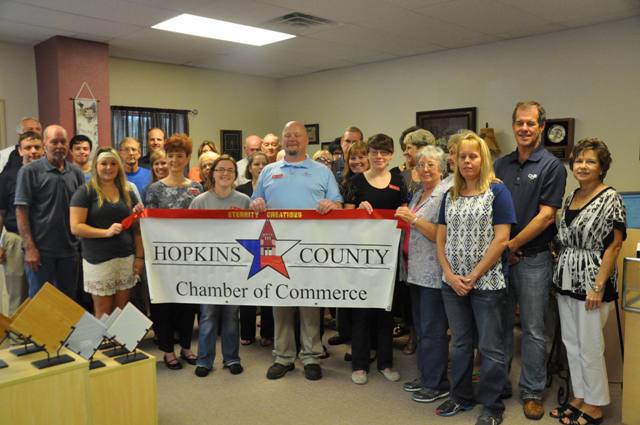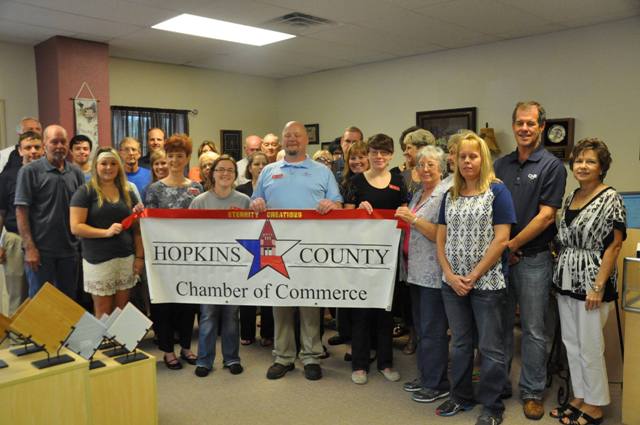 Business After Hours at Lone Star Surgery, Thursday, September 4th at 5:00pm. We hosted a ribbon cutting for Lone Star Surgery on Wednesday, but due to a camera malfunction, I don't have a picture for this week. Guests were treated to sandwiches, fruit and delicious homemade cupcakes! My apologies to Dr. Lennington and his staff. But the good news is…they will be hosting our next Business After Hours on Thursday, September 4th at 5:00pm, so we will re-take the picture and have a GREAT time! They will have tons of appetizers, beverages and prizes so please make plans to attend! Dr. Lennington will have free varicose vein screening!!!
Lone Star Surgery was opened by Dr. Robert Lenington in July of 2008. He has been serving Hopkins County longer than any surgeon in our area. Gallbladder removal, Thyroid surgery, colonoscopies, and Hernia repairs are just a few of the surgical procedures that Dr. Lenington excels at performing. Dr. Lenington specializes in the treatment of varicose Symptoms of varicose veins include: leg heaviness, ankle/calf swelling, skin discoloration, ulceration, and leg pain. Additionally, they offer cosmetic laser treatment for spider veins on the legs and face, and also treatment of cherry angiomas (small red moles) at low cost. Lone Star Surgery is located at 1216 Church Street. For more information, please call 903-885-2820.
Color Run- Saturday, August 9th benefitting the SSHS Class of 2016 Project Graduation. Register NOW at Fieldhouse Sports or www.racechiptiming.com for the 5K Back to School Color Run! It will start downtown on Celebration Square! For only $25 you may register and receive a t-shirt. All proceeds will benefit the SSHS Class of 2016 Project Graduation!
Ribbon Cutting Celebration the Fall Festival & Stew Contest reuniting, Monday, August 11th at 5pm. We are so excited that the Fall Festival is moving to October and we will be having "Stew Fest 2014" in cool weather! In celebration of this great event…we will host a ribbon cutting on Monday night, August 11th at 5pm on Buford Circle, between the football stadium parking lot and Buford Park! Please join us!
8th Annual Hot August Nights featuring Fabulous BBQ & Music, Saturday, August 16th. The Way Radio, Thunder Country and Sulphur Springs Dodge presents Hot August Nights benefitting the Hopkins county Volunteer Fire Departments! If you have never attended this event, you need to make plans to this year! It is a great day of fabulous BBQ prepared by the volunteer fire departments along with non fire department folks! They also have vendors, kids zone & a fabulous concert…Phil Vassar will be performing the indoor concert at the Civic Center Arena. Food service will begin at 5pm and the music starts at 7pm. 100% of all proceeds go to the Hopkins County volunteer Fire Departments.
Red Carpet Premiere of Steps of Faith comes to Sulphur Springs, August 31st! Steps of Faith is a light-heart dramedy about an accountant who is directed by God to move to a small town to work on a Hippotherapy farm helping Children. They will have the red carpet premier at Shannon Oaks Church on Sunday, August 31st from 5:00-7:00pm with refreshments served afterwards. The tickets are only $15 each and $5 from every ticket will go to Shadow Ranch. Why? You may ask…because a portion of the movie was actually filmed at our local Shadow Ranch Therapeutic Riding Center in Hopkins County!!! If you would like to watch the trailer go to www.stepsoffaithmovie.com. For more information please call 903-348-0404
Lights of Life Half Marathon-September 20th benefitting the HC Health Care Foundation. Register before August 31st to guarantee a T-shirt for the 1st EVER Hopkins County Half Marathon! Registration is $75 for an individual entry, $80 for Partner Relay (2 person) or $100 for a Team Relay (4 person). You may register at Fieldhouse Sports or at www.rctregister.com. For more information please call 903-438-4799.
Would your organization like to raise a little money?
The Stew Committee for the Chamber of Commerce has decided to offer a great opportunity for an organization looking to raise money. This year, we would like for a group or organization to take over the selling of drinks at the Stew Contest on October 25th. If your group would be interested, please call the Chamber by September 5th to let us know. The only way we could figure out a way to be fair, is to have a Blind Draw. All organizations will go into a drawing and the one that is drawn will be the one who sells drinks at the Stew Contest. There will be several requirements that must be met: 1) Must man 3 drink stations 2) Must have adequate volunteers to work Friday and Saturday 3) Must have t-shirts or some other "identifier" so visitors will recognize your group as the "drink sellers". Group t-shirts will be fine. Once a group has sold drinks at the stew contest, they will not be eligible to sell them again the next year. If you have questions, please call the Chamber at 903-885-6515.
Please note…NO others items may be sold on the stew grounds or Fall Festival grounds.
That's all for now…have a GREAT week!