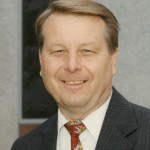 A Memorial Service for Don Tiegiser, age 64 of Sulphur Springs, will be held at 11:00 a.m., Saturday, July 12, 2014 at Murray-Orwosky Funeral Home with Rev. Pete Adrian officiating. There will be a visitation at 10:00 a.m. prior to the service.  Interment will be in the Dallas National Cemetery, Dallas, Texas.
Mr. Tiegiser died on Sunday, July 6, 2014 at his residence. He served in the Vietnam War while he was in the U.S. Navy. He was retired salesman and owner of commercial and residential properties. He was of the Methodist faith.
He was born on March 28, 1950 the son of Donald Edward and Noreen Hecker Tiegiser in Cleveland, Ohio. He married Taffy Seawright on July 2, 1983 in Monroe, Louisiana. She survives.
Other Survivors include: sons, Donald Paul "Ty" Tiegiser, II of Denton and Nathan Christen Tiegiser of Sulphur Springs; daughter, Chelsey Jaé-Loreen Morgan of Sugarland and close friend, Elizabeth Sanders. He was preceded in death by his parents and one sister, Jessie Tiegiser.
The online register can be signed at: www.murrayorwosky.com