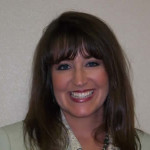 Thank you to everyone who attended the ribbon cutting for Freedom Realty! Kris & Lisa Childress welcomed a large group of business people to their beautiful new office at 1428 S. Broadway in Sulphur Springs! Guests were treated to sandwiches, wraps, chips, cookies and drinks, while Kris shared their perspective on the real estate experience. They are committed to their clients' best interests whether it's residential, commercial, rental, investing or finding a dream home. They do this with 2 fundamental principles…honesty & integrity. Their goal at Freedom Realty is to give their clients all of their professional tools and expertise in order for them to make the best possible decision for their specific real estate needs. Agents include: Kris Childress, Tasia Wilhite, Derrel Lynn Hurley, Jaime Hurley, Mindy Bell, Alan Screws and Ashley Hammons. For more information, please call 903 348-5836.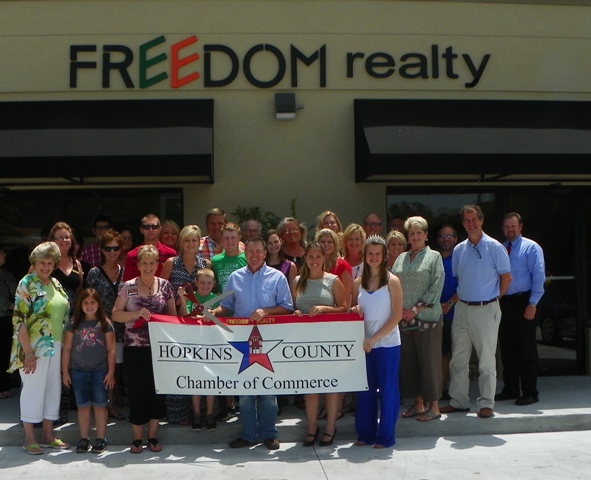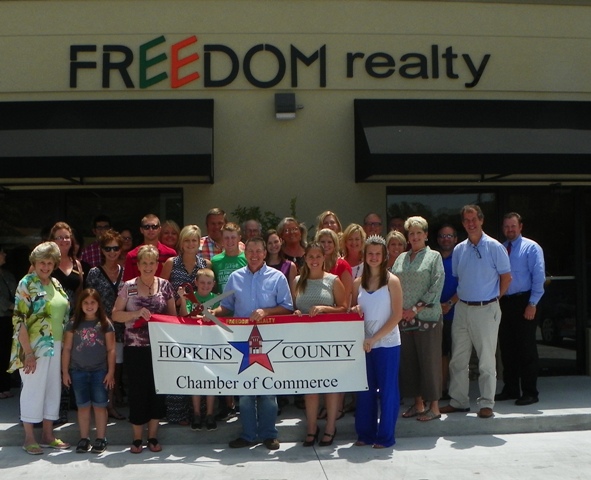 The Chamber of Commerce office will be closed Friday, July 4th for Independence Day.
The Tubby Adkisson Memorial Mobile Mammography Coach will be in SS July 17th!
The Tubby Adkisson Memorial Mobile Mammography Coach will be in the Spring Valley Shopping Center on July 17th. All insurances accepted at Hunt Regional are also accepted for the Mobile Mammography Coach, including Medicare and Medicaid. They can also help with payment resources for uninsured/income-eligible women or those who choose to pay cash. For help with payment resources please call Judy Quan, RN 903-408-5720. To schedule individual screening mammograms, please call 903-408-5010. Appointments and pre-registration are requested
Sulphur Springs is one of the finalists in the $100,000 dog park contest, "Bark for your park".
Vote each day for Sulphur Springs by going to PetSafe.net & Facebook. You can vote once a day on each website.
The American Legion Post #66 will host a Carter BloodCare Blood Drive Saturday, July 5, 2013, 2-8 p.m. on the Downtown Square in the Carter BloodCare Bus. Contact Daniel Sullivan, 903-456-6378 for information.
Saturday, July 5th @ 7 p.m. enjoy The Gospel Opry, 421 E. Industrial Dr.
Psalm 100, John, Ina & Buddy, as well as Patricia & Sheree and the X-alt Quartet will entertain you.
Join the Fun…Drum Circle…Tuesday Evenings on the Square!
Every Tuesday night from 6:30-8:30 a drum circle will be set up on the square & EVERYONE is invited to participate. Congo Drums, Bongo Drums, Shakers, Tambourines, etc! For more information, go to hopcal.com or call Eddie at 903-243-6150.
Stonecreek Solutions, LLC is the newest member of the Chamber of Commerce.
They offer a full service pest control, and will give you free estimates. They will customize solutions to all your pest control problems – spiders, scorpions, roaches, ants, fly & mosquito control. Contact them a www.scspests.com or call them at 903-439-5303.
Adult Leadership Class being offered for the Fall! Sign up Now!!!
The next Adult Leadership Class will be starting in August for anyone who is interested. The Adult Leadership Class is a community leadership development program sponsored by the Hopkins county Chamber of Commerce. The course was created in 1989 with the concept of offering leadership training and community involvement for emerging business and community leaders. Leadership Sulphur Springs is a nine month session, with meetings held once a month. For more information, please call the Chamber of Commerce at 903-885-6515.
That's all for now…have a GREAT week!