Chamber Connection July 24th by Meredith Caddell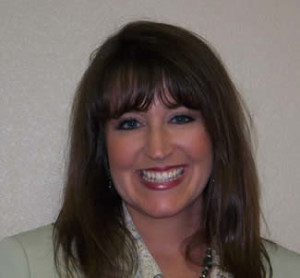 Please join us TONIGHT for the Business After Hours at Holiday Inn Express-5-6:30!!!
ATTENTION ALL CHAMBER MEMBERS…please READ! Directory Update in August!
This year, we are going to create an addendum (insert) to our Membership Directory that was published in January. Thirty new members have joined since January 2014 so we want to add them to the directory. This gives you an opportunity to let us know if any of your information in this year's directory needs to be corrected. PLEASE CHECK YOUR DIRECTORY FOR YOUR INFORMATION, and call us to make any corrections. If you do not have a directory, please let us know and we will get one to you. We would appreciate it if you would take a minute to do this. We will insert the addendum to all the directories that we distribute for the remainder of the year. We need this information by AUGUST 1, 2014.
Also,if you did NOT receive an email from the Chamber this week, then we must not have an updated email address. If you will please forward your current email to [email protected], we will get that corrected as well! We hope this has been a great year for your business. If there is anything we can do as a Chamber of Commerce to help you, please call us. If you haven't placed your business cards in our office recently, please do so. Daily, we have visitors and newcomers that are searching for specific businesses and/or services that are associated with the Chamber of Commerce and our business card display is another great way for us to help you advertise. If you have any questions, please call us at 903-885-6515
Free CEU / Dinner for Nurses and Social Workers, Rock Creek Health & Rehab, Tues., July 29, 5-6 p.m.
Rock Creek Health and Rehabilitation is offering "Together: Building a Better Team" presented by Renee Bell, VITAS Hospice Liaison, which is 1 CE credit by VISTAS Healthcase Corporation of Texas, Inc. Please RSVP by Friday, July 25th to [email protected], or (903)563-1582 for program supplies and catering order. This wonderful opportunity is being sponsored by VITAS Innovative Hospice Care and Rock Creek Health and Rehabilitation
Open House & Ribbon Cutting for Eternity Creations, Friday, August 1st!
Please join us in celebrating the production area expansion for Eternity Creations, 301 Gilmer Street, Ste. C, Friday, August, 1st. The Open House will be come & go from 9a-5p with the ribbon cutting at Noon! Refreshments will be served all day!
Adult Leadership Applications are DUE by August 1st!!!
The next Adult Leadership Class will be starting in August for anyone who is interested and is filling up quickly. The Adult Leadership Class is a community leadership development program sponsored by the Hopkins county Chamber of Commerce. The course was created in 1989 with the concept of offering leadership training and community involvement for emerging business and community leaders. Leadership Sulphur Springs is a nine month session, with meetings held once a month. For more information, please call the Chamber of Commerce at 903-885-6515. If you have an application but have not turned it in yet, please do so by August 1st. Payment is not due til the end of August. You may turn them in to the Chamber office at 300 Connally Street or to Guaranty Bond Bank-Attn. Lynda Hager.
Carter BloodCare Bus will be at TitleMax, 1065 Gilmer, Friday, August 1st from 11-4 p.m.
Help save someone's life by donating blood. TitleMax will host a Blood Drive, Friday, 8/1 from 11-4. For more information, please call 903-885-5028.
Ribbon Cutting for Lone Star Surgery, Wednesday, August 6th at Noon 1216 Church Street.
Lone Star Surgery was opened by Dr. Robert Lenington in July of 2008. He has been serving Hopkins County longer than any surgeon in our area. Gallbladder removal, Thyroid surgery, colonoscopies, and Hernia repairs are just a few of the surgical procedures that Dr. Lenington excels at performing. Dr. Lenington specializes in the treatment of varicose veins and he is ranked in the top 3 treating physicians in the North Texas area of this disease per Covidien. Symptoms of varicose veins include: leg heaviness, ankle/calf swelling, skin discoloration, ulceration, and leg pain. Additionally, they offer cosmetic laser treatment for spider veins on the legs and face, and also treatment of cherry angiomas (small red moles) at low cost. In the years since opening Lone Star Surgery in Sulphur Springs, he has expanded by adding an additional location in Rockwall, Texas. His goal is to offer exceptional care to his patients with the most up-to-date and innovative tools available. Lone Star Surgery is located at 1216 Church Street. For more information, please call 903-885-2820.
8th Annual Hot August Nights featuring Fabulous BBQ & Music, Saturday, August 16th
The Way Radio, Thunder Country and Sulphur Springs Dodge presents Hot August Nights benefitting the Hopkins county Volunteer Fire Departments! If you have never attended this event, you need to make plans to this year! It is a great day of fabulous BBQ prepared by the volunteer fire departments along with non fire department folks! They also have vendors, kids zone & a fabulous concert…Phil Vassar will be performing the indoor concert at the Civic Center Arena. Food service will begin at 5pm and the music starts at 7pm. 100% of all proceeds go to the Hopkins County volunteer Fire Departments.
Gentiva Hospice, 903-454-1107, needs volunteers TO MAKE A DIFFERENCE!
A friendly smile and a personal touch goes a long way toward letting people know they are loved. Gentiva needs volunteers to visit patients in their home or Senior Care Facility. Please be the one to make a difference in their lives and yours. Contact Tiffany Adams, 903-454-1107 or e-mail [email protected].
That's all for now…have a GREAT week!