Thank you to everyone who attended the ribbon cutting & grand re-opening of BEF Foods. Guests were treated to a full breakfast featuring BEF Foods products such as breakfast burritos, sausages, hashbrowns and biscuits, catered by Plain & Fancy as we celebrated another wonderful expansion for BEF Foods. Since their arrival to Sulphur Springs, this is their second expansion which now has increased their number of employees to close to 240! Mayor Freddie Taylor and EDC President Tom Sellers welcomed the top management of BEF Foods back to Sulphur Springs! Guests then were treated to a fabulous cake from Itzybitsy Bakery, then they were given a tour of the incredible plant. Congratulations BEF Foods!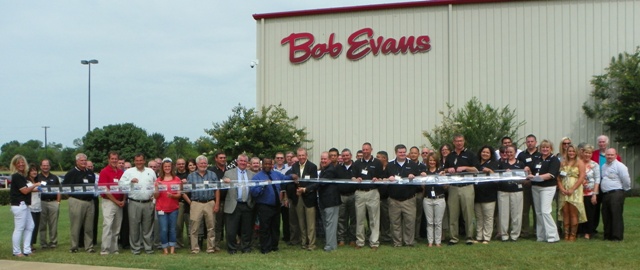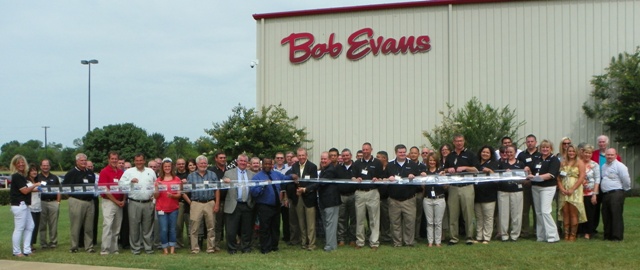 Come Celebrate the 100th Birthday of the Old Post Office/New City Hall, Tuesday, July 15th @ 10am.
Please join us as we celebrate the 100th Birthday of this beautiful building with Cake & other refreshments! We will meet on the steps of the building at 10:00am on Tuesday, July 15th for a ribbon cutting & celebration!!!
"Are you looking for a new career?" Hageman Reserve is hiring-Job Fair, Tuesday, July 15th! The Reserve is a Private Sporting Club on 14,000 acres located in Sulphur Bluff, TX. In addition to exceptional hunting and endless outdoor activities, the Reserve features a 65,000 square foot lodge. We're looking for dedicated people to fill a variety of positions including Managers, Servers, Bartenders, Kitchen Cooks, Dishwashers, Housekeeping, and more. Stop by the Sulphur Bluff Community Center between noon and 8 pm on Tuesday, July 15th to apply. Don't miss this opportunity to start a new career and join the outstanding team at Hageman Reserve."
The Tubby Adkisson Memorial Mobile Mammography Coach will be in SS July 17th! The Tubby Adkisson Memorial Mobile Mammography Coach will be in the Spring Valley Shopping Center on July 17th. All insurances accepted at Hunt Regional are also accepted for the Mobile Mammography Coach, including Medicare and Medicaid. They can also help with payment resources for uninsured/income-eligible women or those who choose to pay cash. For help with payment resources please call Judy Quan, RN 903-408-5720. To schedule individual screening mammograms, please call 903-408-5010. Appointments and pre-registration are requested
Sulphur Springs is one of the finalists in the $100,000 dog park contest, "Bark for your park". Vote each day for Sulphur Springs by going to PetSafe.net & Facebook. You can vote once a day on each website.
SHOT Clinic & Competition, Friday July 18th & Saturday July 19th benefitting Shadow Ranch
Shadow Ranch Therapeutic Riding Center will be hosting the Stock Horse of Texas Association (SHOT) clinic and competition Friday, July 18th and Saturday, July 19th at the Civic Center. Improve yours and your horse' skills in: ranch horse pleasure, working cow horse, reining and ranch trail in a low-stress, friendly environment. Coggins will be checked on site at entry. Up In Smoke BBQ will be there Friday with an awesome lunch for only $5. All proceeds will benefit Shadow Ranch Therapeutic Riding Center. They will also have vendors on site selling tack! For a full day of fun, food, and lealrning about yourself and horses…make plans to attend the clinic. For clinic and competition forms and registration please go to www.stockhorsetexas.org For more information about Shadow Ranch, please call marion Cox at 214-604-8005.
Stonecreek Solutions, LLC is the newest member of the Chamber of Commerce.
They offer a full service pest control, and will give you free estimates. They will customize solutions to all your pest control problems – spiders, scorpions, roaches, ants, fly & mosquito control. Contact them a www.scspests.com or call them at 903-439-5303.
Adult Leadership Applications are DUE by August 1st!!!
The next Adult Leadership Class will be starting in August for anyone who is interested and is filling up quickly. The Adult Leadership Class is a community leadership development program sponsored by the Hopkins county Chamber of Commerce. The course was created in 1989 with the concept of offering leadership training and community involvement for emerging business and community leaders. Leadership Sulphur Springs is a nine month session, with meetings held once a month. For more information, please call the Chamber of Commerce at 903-885-6515. If you have an application but have not turned it in yet, please do so by August 1st. Payment is not due til the end of August. You may turn them in to the Chamber office at 300 Connally Street or to Guaranty Bond Bank-Attn. Lynda Hager.
8th Annual Hot August Nights featuring Fabulous BBQ & Music, Saturday, August 16th. The Way Radio, Thunder Country and Sulphur Springs Dodge presents Hot August Nights benefitting the Hopkins county Volunteer Fire Departments! If you have never attended this event, you need to make plans to this year! It is a great day of fabulous BBQ prepared by the volunteer fire departments along with non fire department folks! They also have vendors, kids zone & a fabulous concert…Phil Vassar will be performing the indoor concert at the Civic Center Arena. Food service will begin at 5pm and the music starts at 7pm. 100% of all proceeds go to the Hopkins County volunteer Fire Departments.
That's all for now…have a GREAT week!