Chamber Connection 07/17/2014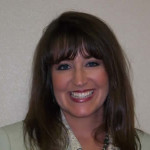 Thank you to everyone who attended the 100th Birthday of the Old Post Office/New City Hall, Tuesday, July 15th @ 10am The weather was beautiful; the attendance was powerful; the building amazing; and the celebration was wonderful! Pastor Harold B. Nash gave the invocation, and Freddie Taylor, Mayor, welcomed everyone to the special occasion. John Sellers, past mayor, city councilman and local historian, gave an outstanding talk on the history of this building. State Representative Dan Flynn presented the city with a flag flown over the state Capitol building and expressed his attraction to this marvelous community. Taylor and Sellers unveiled the two plaques on the East side of the building. The one on the left side of the building denotes the history of the building and the plaque on the right side commemorates the reopening and lists the people instrumental in the renovation. Former and Current Mayors were recognized as well as former and current council members. The outside celebration concluded with a ribbon cutting and hot dogs with all the trimmings for everyone. The celebration continued inside with a tour of this fabulous building, refreshments by IdziBitsy Bakery, which included a three dimensional cake of City Hall. What a great day for Sulphur Springs, Texas!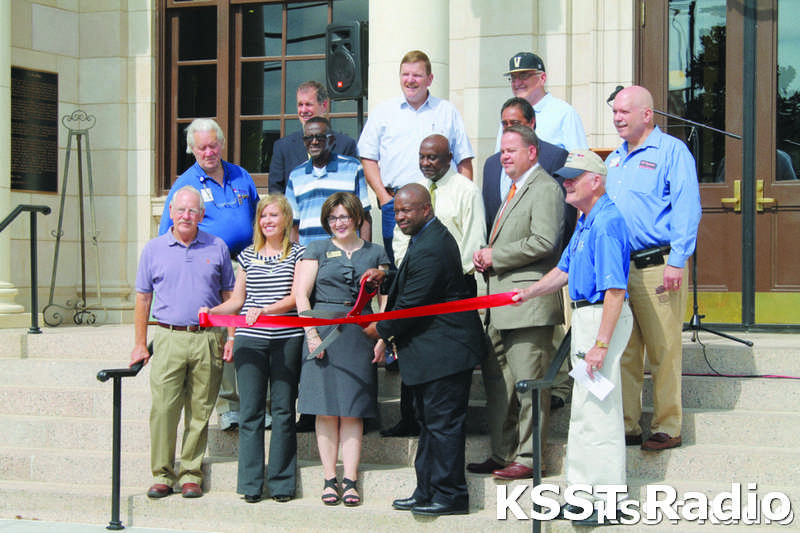 Hopkins County Angels X won the Dixie State Championship and are headed to the Dixie World Series.
Congratulations to the Angels X Girl's Softball team for winning the Dixie State Championship Tuesday night at Coleman Park in Sulphur Springs. They are headed to the Dixie World Series in Tennessee. The team is coached by head coach Jarred Pickett, coach Aaron Hohenberger and Chris Vooheese. Championship players include Chloe Romero, Sailan Adair, Calli Voorheese, Grace Magnuson, Faith Watkins, Parris Pickett, Journi Hohenberger, Katelyn Rusheon, Mattison Buster, Makayla Buchanan, Maggie Huie and Aailyah Harrison. Again, congratulations and best of luck at the Work Series.
The Tubby Adkisson Memorial Mobile Mammography Coach will be in SS July 17th! The Tubby Adkisson Memorial Mobile Mammography Coach will be in the Spring Valley Shopping Center on July 17th. All insurances accepted at Hunt Regional are also accepted for the Mobile Mammography Coach, including Medicare and Medicaid. They can also help with payment resources for uninsured/income-eligible women or those who choose to pay cash. For help with payment resources please call Judy Quan, RN 903-408-5720. To schedule individual screening mammograms, please call 903-408-5010. Appointments and pre-registration are requested
Sulphur Springs is one of the finalists in the $100,000 dog park contest, "Bark for your park".  Vote each day for Sulphur Springs by going to PetSafe.net & Facebook. You can vote once a day on each website.
SHOT Clinic & Competition, Friday July 18th & Saturday July 19th benefitting Shadow Ranch. Shadow Ranch Therapeutic Riding Center will be hosting the Stock Horse of Texas Association (SHOT) clinic and competition Friday, July 18th and Saturday, July 19th at the Civic Center. Improve yours and your horse' skills in: ranch horse pleasure, working cow horse, reining and ranch trail in a low-stress, friendly environment. Coggins will be checked on site at entry. Up In Smoke BBQ will be there Friday with an awesome lunch for only $5. All proceeds will benefit Shadow Ranch Therapeutic Riding Center. They will also have vendors on site selling tack! For a full day of fun, food, and lelrning about yourself and horses…make plans to attend the clinic. For clinic and competition forms and registration please go to www.stockhorsetexas.org For more information about Shadow Ranch, please call Marion Cox at 214-604-8005.
NET Plumbing Company is one of our newest members of the Chamber of Commerce. They offer a full service of plumbing services and remodeling services, as well as free estimates and senior citizen discounts. Craig Swindler, Sr.,owner, can be contacted at 903-885-3259, or 903-335-6923, for all your plumbing and remodeling needs. They are located at 12345 Hwy. 19 North.
Jerry's Jump Zone, 450 Main Street, 903-243-1291 also became a member of the Chamber of Commerce. We welcome this company who bring you party rentals – bounce houses and water slides. They will be open at their 450 Main Street address for not only rentals but also fun summer activities. For $5.00 you can jump and slide as long as you want for the day. Adult supervision is required. What a wonderful way to cool off and enjoy your summer vacation. Call for more information at 903-243-1291.
Mach 3 CrossFit Fitness Center, 120 Linda Drive, is our newest member of the Chamber of Commerce. Dubb Williams, Owner and Head Coach, Coach Kifer and Coach Jones are there to answer any questions or help you with all your workout needs. The Cross Fit Program is designed for universal scalability, making it the perfect application for any committed individual regardless of experience. Go by their gym located at 120 Linda Drive to watch a class or inquire about how they can meet your needs. Class times are 5:30 a.m., 8:00 a.m., 5:30 and 6:30 p.m. Open gym is from 6:30 – 8:00 a.m. and 4-5:30 p.m. Call 903-243-6165 for any questions you have.
Meet John Ratcliffe at Coffee Off the Square, July 22, 5-6:30 p.m. hosted by the Wisenbaker's. John Ratcliffe would like for you to join him at Coffee Off the Square, 204 Church Street,Tuesday, July 22, from 5 – 6:30 to let him meet you and visit with you with any questions or concerns you might have. Please join him and show our Sulphur Springs hospitality.
Adult Leadership Applications are DUE by August 1st!!! The next Adult Leadership Class will be starting in August for anyone who is interested and is filling up quickly. The Adult Leadership Class is a community leadership development program sponsored by the Hopkins county Chamber of Commerce. The course was created in 1989 with the concept of offering leadership training and community involvement for emerging business and community leaders. Leadership Sulphur Springs is a nine month session, with meetings held once a month. For more information, please call the Chamber of Commerce at 903-885-6515. If you have an application but have not turned it in yet, please do so by August 1st. Payment is not due til the end of August. You may turn them in to the Chamber office at 300 Connally Street or to Guaranty Bond Bank-Attn. Lynda Hager.
Gentiva Hospice, 903-454-1107, needs volunteers TO MAKE A DIFFERENCE! A FRIENDLY SMILE AND A PERSONAL TOUCH GOES A LONG WAY TOWARD LETTING PEOPLE KNOW THEY ARE CARED FOR. Gentiva needs volunteers to visit patients in their home or Senior Care Facility. Please be the one to make a difference in their lives and yours. Contact Tiffany Adams, 903-454-1107 or e-mail [email protected].
Children Learn While Laughing – Sulphur Springs Public Library – Friday July 18, 10 am. Children's magician, Brett Roberts uses magic puppetry and story telling to teach children that reading is fun. Brett is an award winning entertainer and he will present his new show for 2013 Dr. Flake-n-stein's Magic Laboratory, which combines magic, robot puppets and science experiments. This highly interactive show lets children not only participate with magic tricks, but they will also help with real science experiments. This performance not only encourages children to read books on science experiments, but they willalso want to read about magic tricks and science fiction.
8th Annual Hot August Nights featuring Fabulous BBQ & Music, Saturday, August 16th. The Way Radio, Thunder Country and Sulphur Springs Dodge presents Hot August Nights benefitting the Hopkins county Volunteer Fire Departments! If you have never attended this event, you need to make plans to this year! It is a great day of fabulous BBQ prepared by the volunteer fire departments along with non fire department folks! They also have vendors, kids zone & a fabulous concert…Phil Vassar will be performing the indoor concert at the Civic Center Arena. Food service will begin at 5pm and the music starts at 7pm. 100% of all proceeds go to the Hopkins County volunteer Fire Departments.
That's all for now…have a GREAT week!