The Chamber Connection 06/13/14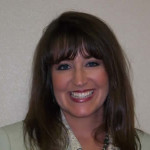 Chamber Connection
June 13th, 2014 by Meredith Caddell
Don't miss the 13th Annual Texas State Champion Homemade Ice Cream Freeze Off, Saturday, June 14th
Make sure to join us for the Homemade Ice Cream Freeze Off, Saturday, June 14th at 4:00 on the Civic Center Grounds! For just $3, you will get a bowl and a spoon and be able to enjoy some yummy homemade ice cream.
Also, it's still not too late to enter the contest. If you love to make homemade ice cream, then you should enter your favorite recipe! Prizes are awarded in three categories: Little Dips (Ages 6-12), Big Dips (Ages 13 and Older) and Super Scoops (Previous first place winners). Entries will be judged in the following categories: Plain (Chocolate or Vanilla), Fruit (Single Ingredient Fruit) and Novelty (Mixed Ingredients). So start figuring out your favorite recipe and submit it for entry in the contest. And, by the way…there is NO ENTRY FEE!!! For more information, please call 903-885-6515. You may also download the form at www.sulphursprings-tx.com. We hope to see you Saturday at 4:00!
Thank you to everyone who attended the Ribbon Cutting for Healing Hands Massage & Spa
Healing Hands Massage & Spa is located at 517 Main. The soothing atmosphere was a great advertisement for their facility which offers every type of massage, including massage therapy, as well as facials, pedicures, manicures and much more. They are open Monday through Fridays from 9-6 and on Saturdays from 9-2.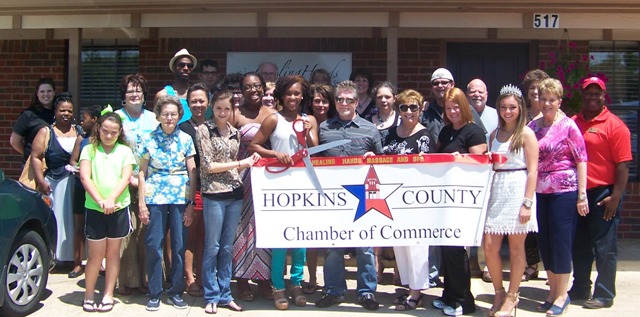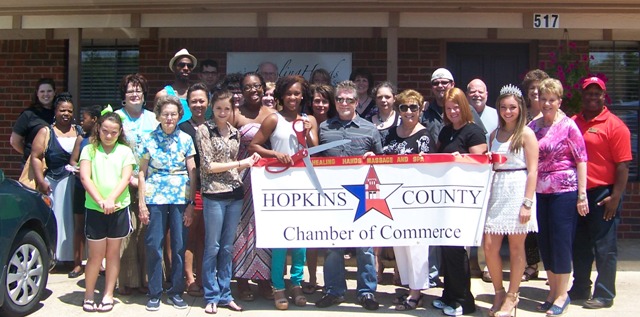 Ribbon Cutting for The Dairy Festival on June 13th at Noon Downtown on the Square!
Agape Faith Worship Center is offering a special Father's Day Service with Charles Plunkett
Pastor Jackie Passmore invites you to the Agape Faith Worship Center for a special Father's Day Service featuring Reverend Charles Plunkett at 10:30, this Sunday, June 15th at 10:30am. They are located at 201 Houston Street, Suite 2 in Sulphur Springs. For more information please call 903-348-1090.
Dairy Festival Activities! For more information, visit www.hopkinscountydairyfestival.com
6/13- Ribbon Cutting for The Dairy Festival @ Noon-Downtown Square (please note the new location)
Balloon Rally & Glow-6:00-9:00pm @ Shannon Oaks Church
6/13 Meet the Budweiser Clydesdales from 5-7 @ Muddy Jakes
6/14 Parade-10:00am the Budweiser Clydesdale Horses will be in this year's parade!!!
Jr. Dairy Show-10:00am-Civic Center
Milking Contest-3:00 in Civic Center
Homemade Ice Cream Freeze Off-4:00pm @ Civic Center
Balloon Rally & Glow-6:30-9:00 @ Shannon Oaks
6/18-21 Carnival
6/21 5K Milk Run-8am @ Buford Park
Dairy Foods Contest-1:00 @ Extension Office
Scholarship Awards & Coronation Pageant-7:00 @ Civic Center Auditorium
Join us for the Ribbon Cutting for Mary Kay Cosmetics, Tuesday, June 17th @ Noon at the Chamber!!
Please stop by the Chamber of Commerce, Tuesday, June 17th at Noon as we welcome Amber Davenport and her Mary Kay Cosmetics to the Chamber of Commerce!
Join the Fun…Drum Circle…Tuesday Evenings on the Square!
Every Tuesday night from 6:30-8:30 a drum circle will be set up on the square & EVERYONE is invited to participate. Congo Drums, Bongo Drums, Shakers, Tambourines, etc! For more information, go to hopcal.com or call Eddie at 903-243-6150.
Adult Leadership Class being offered for the Fall! Sign up Now!!!
The next Adult Leadership Class will be starting in August for anyone who is interested. The Adult Leadership Class is a community leadership development program sponsored by the Hopkins county Chamber of Commerce. The course was created in 1989 with the concept of offering leadership training and community involvement for emerging business and community leaders. Leadership Sulphur Springs is a nine month session, with meetings held once a month. For more information, please call the Chamber of Commerce at 903-885-6515.
Teen and Tweens come to the library and meet us in the Stacks every 2nd Thursday of each month.
Free admission and food at the Sulphur Springs Public Library, 611 S. Davis, 903-885-4926.
Senior Summer Olympics to be held Thursday, June 19th at the Church of the Nazarene's Gym
Don't miss out on all of the fun! The Senior Olympics will include a 1k race, horse shoes, bean bag toss, nerf javelin throw, washer pitching, assisted walk race, un-assisted walk race, scooter race & wheelchair race. The 1K will begin at 8am and all of the other games will begin at 9! Participants may enter as many events as they choose. The first 160 seniors to sign up will receive a FREE Olympic T-shirt! Drinks and Snacks will be provided! Stop by the Senior Center and Fill out an Entry Form.
That's all for now…have a GREAT week!