Home
»
Church News
»
Holy Convocation at Mitchell Chapel COGIC: Thursday Evening Events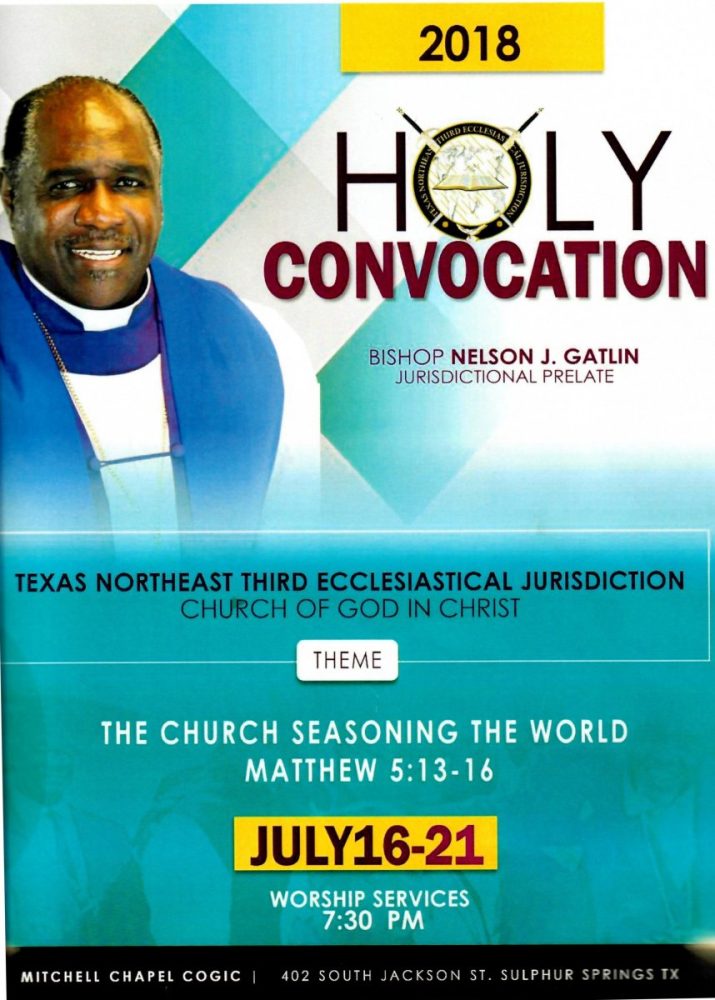 Mitchell Chapel Church of God in Christ, 402 Jackson here in Sulphur Springs, TX.
Wildcat Basketball
Ye Olde KSST Poll
My New Years Resolution for 2019 is...
keep it all to myself, and make a few changes (49%)
to do nothing. Cheers! (49%)
to spam social media with lofty goals (2%)
Thanks for voting!
Loading ...