Billy Lawson completed his earthly journey on Tuesday, April 4, 2023. Billy was born near Tira, Texas to Milam and Maudie Lawson in November of 1940. Billy was the youngest son of eight children. Billy was the son of a preacher and was reared in Christian faith, baptized as a young man, and participated in The Way Bible Church in Sulphur Springs.
Educated in the Sulphur Springs Schools, he picked cotton on the family farm and for other growers in the area. He spent his life working as a heavy equipment operator and truck driver. He drove many miles across the United States and Canada. In later years, he custom baled hay for himself and area farmers. Always an outdoors man, he enjoyed gardening, outdoor activities, and camping with his family and grandchildren.
In 1973, he married Betty and together they blended their families. Life was busy and full of love. Billy is survived by wife Betty, and they would have celebrated fifty years of marriage in July. He is also survived by sons, Danny Lawson (Joretta), Wayne Lawson, and John Swann (Kristin) of Sulphur Springs, and Billy Gene Lawson of Missouri. Billy and Betty were blessed with fourteen grandchildren, nineteen great grandchildren, and numerous nieces and nephews. Also surviving are three sisters: Nell Branch of Carrollton, Texas, Bonnie Chester and Judy Wyly of Sulphur Springs, Texas. He was preceded in death by son, Jim Franklin Lawson, his parents, a sister, Mae Cole, brothers, L.V. Lawson, and Ellis Lawson, and an infant sister, Dorothy.
Graveside services are scheduled for Friday, April 7 at Peerless Cemetery at 2:00 p.m. Visitation will be Thursday evening from 5 – 7 at West Oaks Funeral Home in Sulphur Springs. The graveside service will be officiated by Pastor Jeff Tiemeyer of The Way Bible Church.
Pallbearers will be Bruce Slatton, Jim Slatton, Ryan Swann, Randy McCoy, Mike Wyly, and Brian Deterding. Honorary pallbearers will be Bryan Kipp, Johnny Champayne, Jeff Wells, and Wesley Williams.
Psalm 34:18 – The Lord is near the brokenhearted; he delivers those who are discouraged.
Arrangements are under the direction of West Oaks Funeral Home. www.westoaksfuneralhome.com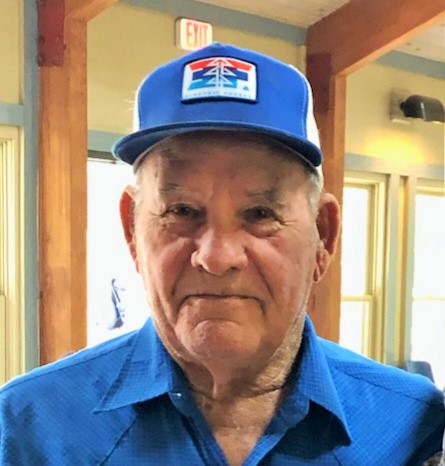 ---