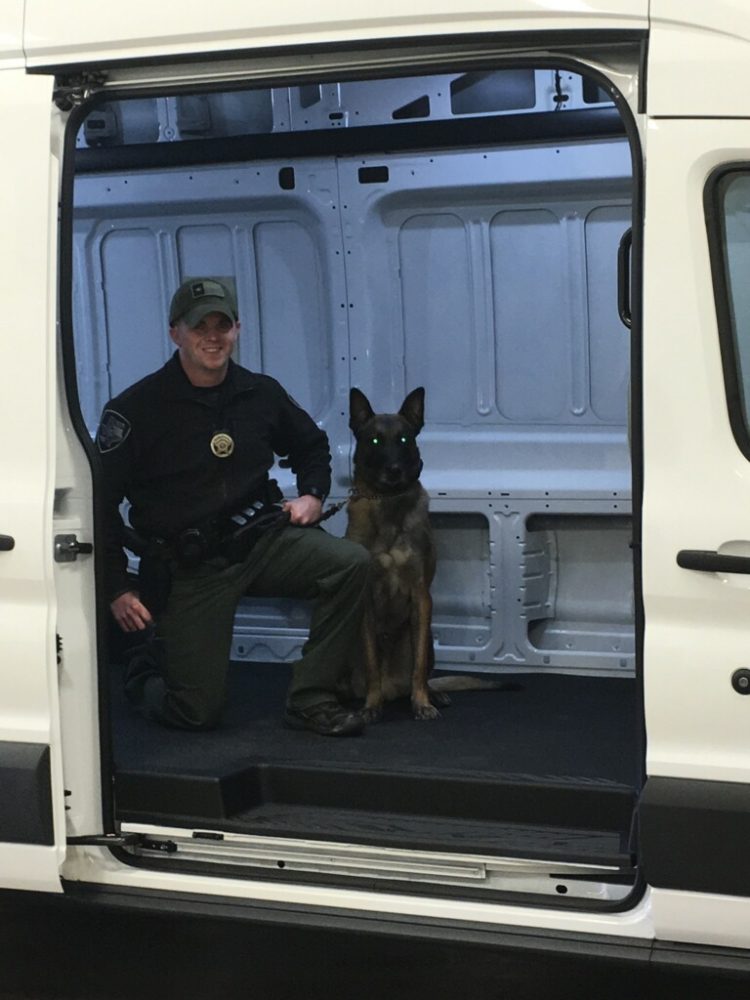 Hopkins County Sheriff's Department has purchased a new transport van with proceeds received through the interdiction program. The interdiction effort now operated by Corporal Zack Poindexter and his K-9 Chiv was started when Sheriff Lewis Tatum took office in 2017, with now retired Lt. Harry Washington, as the Deputy who led the program.
The van will be up fitted with funds from the Jail Commissary ran by Jail Administrator Kenneth Dean and Captain Wanda Allen. Selling commissary and the Interdiction program have allowed the department to purchase this necessary transport unit without using tax revenue. This unit will transport trustees, who assist in everything from picking up trash in the community, to assisting fire fighters clean up after fires. The van will also be used in transporting inmates when needed. The bus that the Hopkins County Commissioner's Court purchased for the department several years ago was in need of costly transmission repair and it proved too expensive to replace for that age of vehicle.
Sheriff Tatum said he would like to thank everyone who goes above and beyond to make the Hopkins County Sheriff's Office successful.