On Sunday, November 3, 2018, staff and volunteers of Legacy Hospice of Sulphur Springs hosted a Memorial Service for families of persons who were under their care this year. The event was held in the Sanctuary and Parlor of First United Methodist Church. Opening prayer and a program of encouragement were offered by FUMC Sr. Pastor, Reverend Ed Lantz and by Hospice Chaplain CJ Duffey. Benediction was offered by FUMC Associate Pastor Reverend Dean Libby. As a tribute, the names and photos of over 100 individuals who had been assisted by Legacy Hospice were shown. Following a time of visitation and refreshment, family members gathered in the church prayer garden for a butterfly release.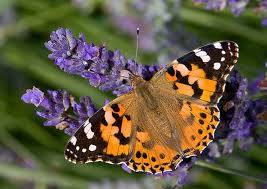 Inside the program, a message about grief was stated, "Grief never ends… but it changes. It's a passage, not a place to stay. Grief is not a sign of weakness…nor a lack of faith. It is the price of love".
National Hospice and Palliative Care Month is observed in November and sponsored by the National Hospice and Palliative Care Organization. Every year, more than 1.58 million people living with a life-limiting illness receive care from hospice palliative care providers in the United States, reports the National Hospice and Palliative Care Organization.