Basket Raffle Benefiting New Senior Center
A group of ladies have made and donated five beautiful baskets to be raffled off during the Senior Citizens Prom on 
Saturday, July 28th. 
Even if you didn't get a ticket to the Prom, you could still win, and you don't have to be present to win.
Tickets for these baskets can be purchased by 
Saturday
 at 
6:00 PM
 if you will not be attending the PROM.
Tickets are $ 1.00 each or 6 for $ 5.00
These baskets are really NICE, and offer something for everyone! (See descriptions below)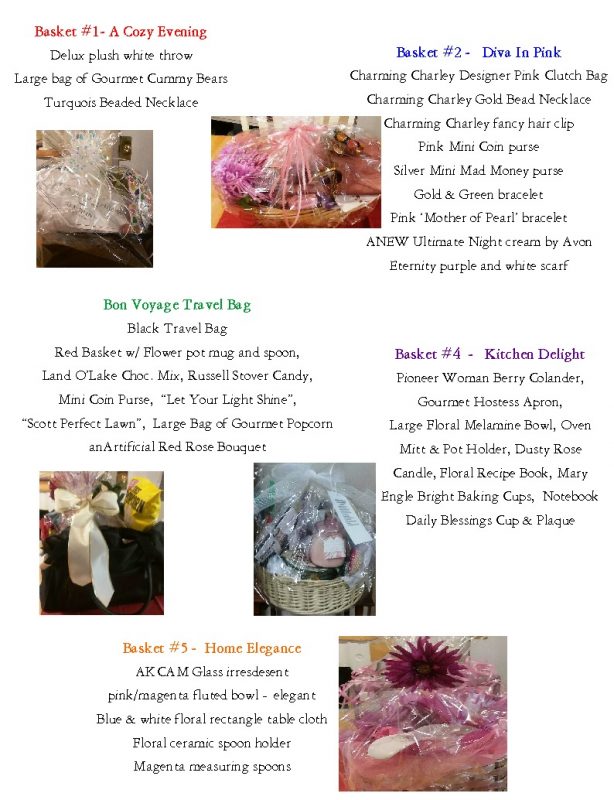 Come and support this effort for a NEW Senior Citizens Center.
If you did get a ticket to the Senior Prom, you will be excited about what is in store for you.  We have planned a FUN and exciting evening for you.  The volunteers have gone way above and beyond to make it an eventful evening for you to enjoy.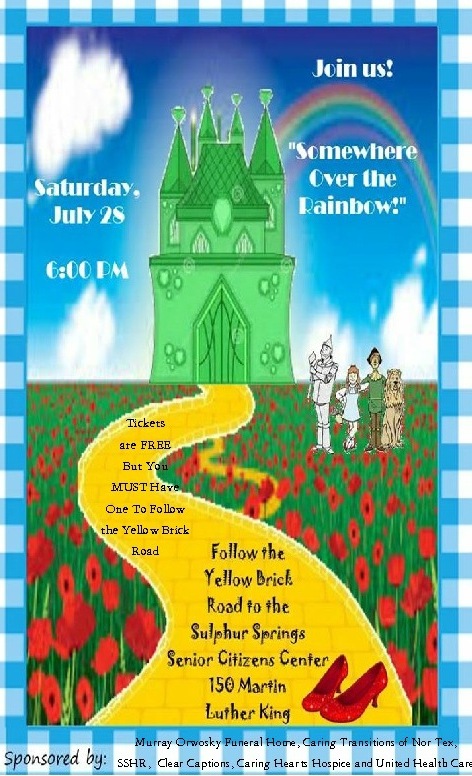 See you there!
For more information contact Karon Weatherman at (903) 885-1661.