You can listen live to KSST 1230 AM 24 hours a day on the internet or mobile device. The easiest way to listen is via the KSSTRadio.com site. Just click on 'KSST Stream' at the top right part of the page. This will work with most web browsers like: Chrome, Firefox, Safari. It also works on mobile devices.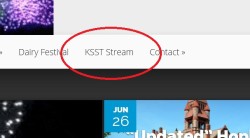 We also have an Android App on Google Play.
And an App on iTunes.