Sulphur Springs FFA Stew & Auction
The doors and stew line open at 5:30 p.m. and the auction will follow, in Sulphur Springs High School cafeteria.
"Our kids have worked really hard this year and made a lot of really neat auction items!" said Lindsey Arthur, Sulphur Springs High School agriculture and floral design teacher.
All are invited to stop by, warm up with some stew, then bid on shop projects.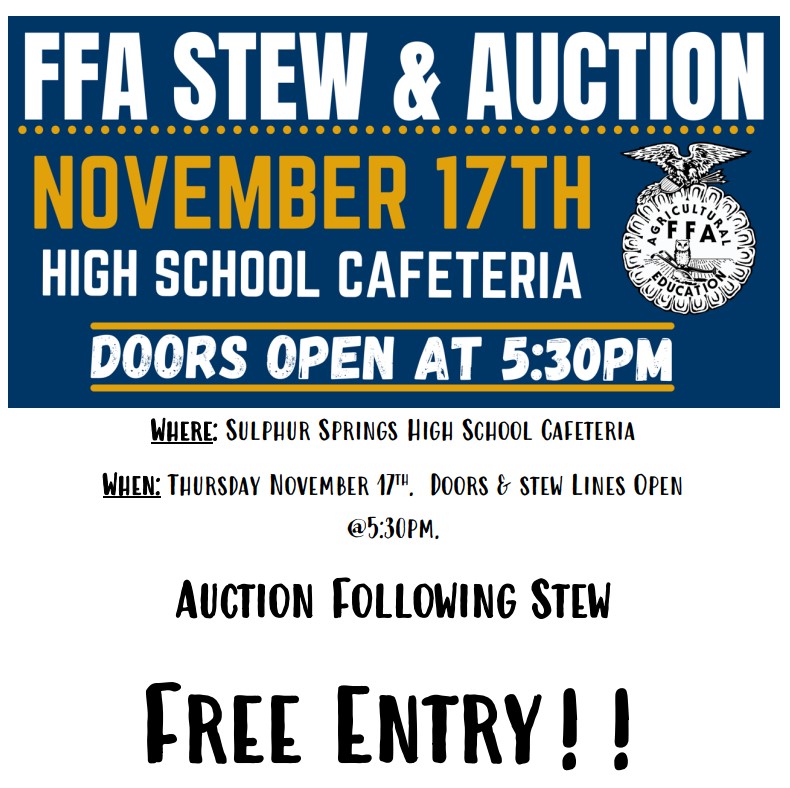 Sulphur Springs High School FFA
9038852158