Miller Grove ISD Meet The Teacher
August 8
@
5:00 pm
–
6:30 pm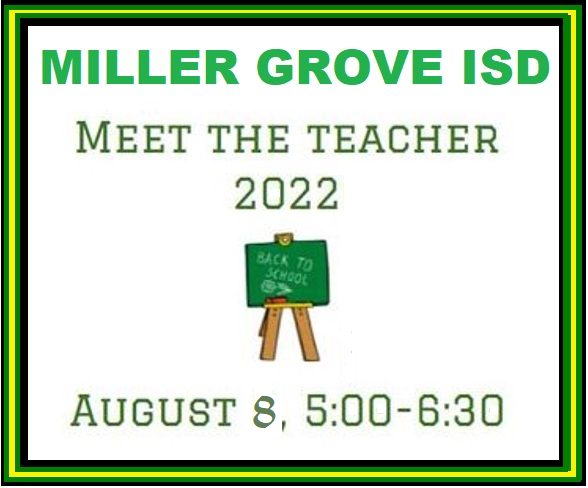 Miller Grove ISD Meet the Teacher for the 2022-2023 school year will be held Aug. 8 from 5 to 6:30 p.m. p.m. at the school.
School supplies for prekindergartent-6th grade students will be provided at no cost to parents and delivered from The Supply Kit to the school.
Parents will still need to supply backpacks, lunchboxes, water bottles and the like.
Miller Grove ISD
903-459-3288
help@mgisd.net