Graveside service for Betty Gail Boyd, age 80, of Sulphur Springs, will be held at 10:00 a.m., Tuesday, July 18, 2023, at Restlawn Memorial Park with Bro. Phillip Mathis officiating. Visitation will be held from 5:00 to 7:00, Monday, July 17, 2023, at West Oaks Funeral Home.
Betty passed away on Wednesday, July 12, 2023, at Sunny Springs Health and Rehab. She was born on November 27, 1942, in Sulphur Springs, TX, the daughter of Finis Ballard and Valerie Jodean Whithurst Ballard. She married Richard Duane Boyd on May 13, 1960, in Sulphur Springs, TX. Betty was of the Church of Christ faith. She loved reading her bible and being with her family. She worked as a medication aide for several different nursing homes. In her younger days, she loved to play softball and dance.
Betty is survived by sons, Michael Boyd (Shelia), Steven Boyd (Becky), daughters, Donna Booth, Karen Shockey, Linda Mumma (Russ), Carla Boswell (Jimmy), Rebecca Fursman (Gary), brothers, Doug Ballard (Mary), Larry Ballard (Julie), 16 grandchildren, and 13 great-grandchildren. She was preceded in death by her husband, her parents, and sisters, Gene McPherson, Jo Katherine Skeen, Glenna Ball, Bobby Ballard, and Mickey Ballard.
Arrangements are under the direction of West Oaks Funeral Home. www.westoaksfuneralhome.com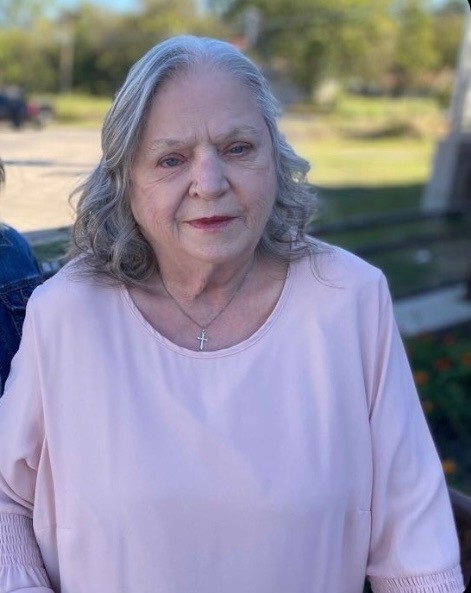 ---