Paris Junior College
Public Information Services
PJC athletic camps kick off June 12

Three athletic camps are being offered at Paris Junior College this summer, a boy's basketball camp, a baseball uncommitted showcase camp, and a girls basketball camp.

Boys Basketball Camp, June 12-15
The Dragons All-American Boys Basketball Camp offers a week full of basketball and fun for boys in first through ninth grades. It will be held from 9 a.m. to 3 p.m., June 12-15 in the Hunt Center. Campers will receive a camp t-shirt and basketball as well as lunch daily; concessions are available.
Instructors will include PJC men's basketball coaches and high school coaches. Campers will have skill development, stations and drills, fun contests and games, and daily awards.
The cost is $175 per camper, with group and employee discounts available. For more information contact Coach Bill Foy at [email protected] or 903-782-0395 or call the PJC Athletic Office at 903-782-0218. The registration form is available to download at https://www.parisjc.edu/downloads/sports/m-bball-camp.pdf.
Baseball showcase camp, June 13
PJC Baseball will hold an uncommitted showcase camp on Tuesday, June 13 at Hub Hollis Field. Players will go through a pro-style workout and be evaluated by the PJC coaching staff.
There will be a recruiting seminar for parents and players as well. The camp is open to all 2023, 2024, 2025 and junior college eligible transfers. Cost is $50 or $75 (if working out at two or more positions) by cash or check.
To register please send the following information to [email protected]: Name, Graduation Year, High School, Travel Team, Position(s) to work out at, email address, and cell phone number.
Girls basketball camp, July 31-August
PJC is offering a girl's basketball camp for those aged six to 16 later in the summer, July 31 – August 3, from 9 a.m. to 4 p.m. in the Hunt Center.
"We'll follow the same daily structure of instruction, character and team building, and competition games," said PJC Women's Basketball Coach Brittany Christian. "There will be a daily skills emphasis such as ball handling, defense, shooting, and plyometrics."
Campers will receive a free t-shirt, and are asked to bring their own lunch. They will need to wear athletic gear and shoes and bring water and their lunch. Camp cost is $150, with an early bird rate of $130 through July 15, as well as group or multiple child discounts. The registration form may be downloaded at https://www.parisjc.edu/downloads/sports/w-bball-camp.pdf. The completed form, with a deposit of $75, may be mailed to the PJC Women's Basketball Camp, 2400 Clarksville Street, Paris, TX 75460.
For additional information, contact Coach Christian at [email protected] or call 903-782-0207.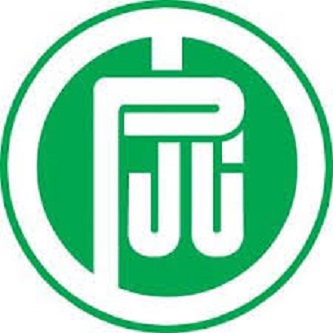 ---
Paris Junior College — located in Paris, Texas, about 100 miles northeast of Dallas — has been a part of the Lamar County community since 1924.
Paris Junior College offers Associate in Arts, Associate in Science and Associate in Applied Science degrees, as well as Certificates of Proficiency in technical/workforce fields. The college has expanded its academic curriculum through the years to encourage associate degree and university transfer candidates. Since establishing its first vocational program — jewelry and watchmaking in 1942 — the college has been aggressive in adding technical/workforce programs that will benefit students entering the workforce.
The campus of 54 tree-shaded acres includes 20 major buildings and residence halls and provides students a unique and pleasant environment for learning.
Paris Junior College also operates centers in Sulphur Springs, Texas, and in Greenville, Texas.
Vision
To be the educational provider of choice for the region.
Mission
Paris Junior College is a comprehensive community college serving the region's educational and training needs while strengthening the economic, social and cultural life of our diverse community.