Carolyn Watson Courson-Cerretani Smith died at her home in Emory, Texas, on the morning of Friday, June 16, 2023, surrounded by family.
Born in 1955, in Tyler, Texas, to Mary Margaret Watson and Robert Courson, Carolyn grew up in Tyler. She graduated from John Tyler High School and attended Tyler Junior College.
Carolyn married John Charles Cherry in 1975 and, in 1977, had their first child, John Charles Cherry Jr. In 1978, they had their daughter, Mary Ann Cherry.
Carolyn and her husband, Joe Cerretani, were married July 29, 1989, in Hopkins County and lived in Sulphur Springs, Texas.
After his passing in 2007, she met husband Larry Smith in 2009. They were married in 2010 in Las Vegas, Nevada, then moved to Emory, Texas, near Lake Fork, a few years later.
Carolyn dearly loved her children and grandchildren and would tell the same stories about them to everyone who would hear them. She never met a stranger and talked to everyone and their dogs (especially dogs) when she was out and about. Carolyn was funny and loved to laugh. She cherished her many friends and enjoyed going out for adventures with them. Without question, she adored her dogs, Perfect (now passed) and Tia Rose, who misses her terribly.
Carolyn made her living as an escrow officer at Hopkins County Abstract for more than a decade and then worked many years at Fidelity Express in Sulphur Springs. She owned an antique store for a period of time in the 1990s and, after retirement, continued buying and selling collectables and antiques on eBay until she became ill.
Carolyn supported Larry in his membership with Combat Veterans Motorcycle Association as a member of its auxiliary for Chapter 23-11. Her road name is "Bug," because of her love of ladybugs.
Carolyn is survived by daughter Mary Pierce and her sons, Christopher, Alex, Ashton and Cody, of Denison, Texas; son John Cherry and his partner, Christina Delgado, of Sulphur Springs, Texas; bonus daughter Jillian Smith and her son, Ian, of Naples, Texas; bonus son Christopher Smith, of Houston, Texas; sister Angie Courson McKeever, of Tyler, Texas; stepdaughter Denise Cerretani-Coffman, of Yantis, Texas, and her children, Charlie and Dylan Simmons; stepson Jim Cerretani and his wife, Leona Cerretani, also of Yantis, Texas, and their sons Lucas and Daniel Cerretani.
Preceding her in death are her parents; brother, Robert Courson Jr.; and husbands, Joe and Larry.
In lieu of flowers, the family asks that donations be made to Combat Veterans Motorcycle Association to assist with their good work in helping veterans and their families in need. Donations can be made online at www.cvma-2311.org.
A memorial service will be held at Sweetwater Grill, 4884 State Highway 276, Royse City, Texas, at 11 a.m. Saturday, July 1, 2023.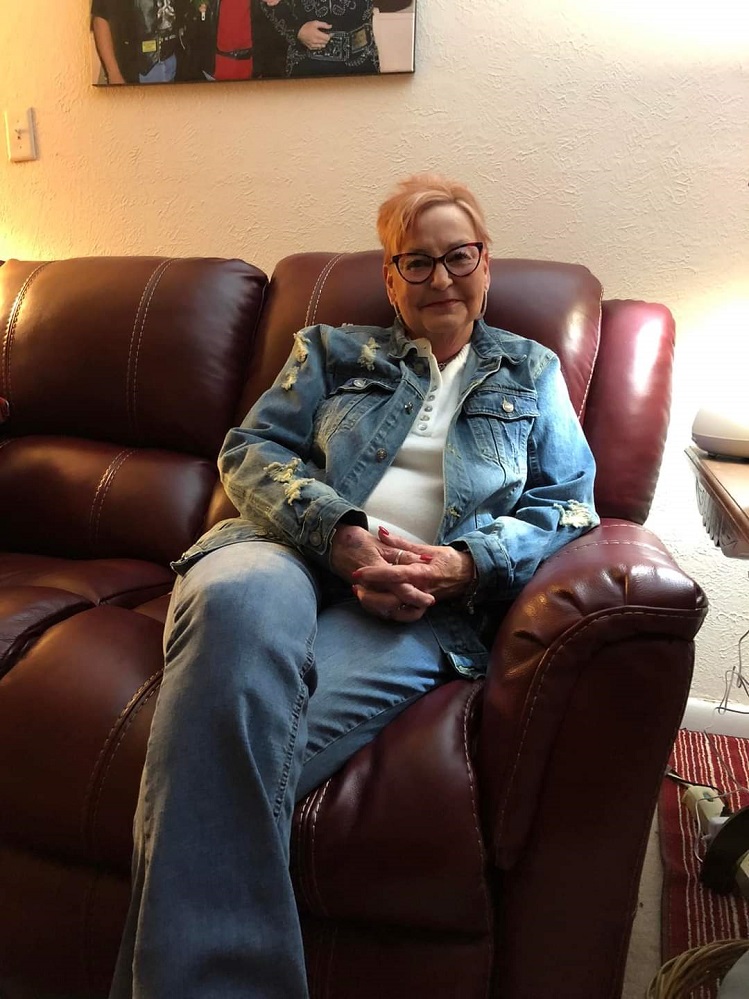 ---