Graveside service for William "Bill" Brewer, age 84, of Sulphur Springs, will be held on
Wednesday, May 17, 2023 at 2:00 P.M. at Restlawn Memorial Park in Sulphur Springs with
Jerry Savage officiating. Serving as pallbearers will be Kevin Brewer, Rylan Brewer, Jeff
Tucker, Justin Tucker, Horace Holland and Gordon Bench. Honorary Pallbearers will be
Harlan Patterson, Gene Barnett and Donnie Willingham. A formal procession will leave
Murray Orwosky Funeral Home at 1:45 P.M. on the day of the service. Visitation will be held
on Tuesday, May 16, 2023 from 6:00 P.M. to 8:00 P.M. at Murray Orwosky Funeral Home.
Mr. Brewer passed away on Saturday, May 13, 2023 at his home.
Bill was born August 7, 1938 at Ft. Sam Houston Army Base in San Antonio, TX to John
Walter Brewer and Mary McBride Brewer. He was raised by Elder Martin Knoepfle and Alma
McBride Knoepfle. After High School, he enlisted in the U.S. Airforce and served from July of
1958 to July of 1962. He attended the Texas Department of Public Safety Training Academy 
in 1969 and spent his career in the driver license department and highway patrol being
stationed in Ft. Worth, Sulphur Springs and Marshall. He retired in 1993 from the highway
patrol and went on to work as a police officer for Sulphur Springs ISD from 1994 until 2004.
He married Shela Tucker in Arkansas in January of 1972 and had one son, Kevin Brewer. Bill
had many hobbies including his love of fishing, drinking coffee with his buddies at Red Barn
Café, working his puzzles and he loved telling his stories from his years with the highway
patrol. He was a member of League St. Church of Christ.
Bill is survived by his wife, Shela; son, Kevin Brewer and his wife, Kimberly; grandson, Rylan
Brewer; nephews, Jeff Tucker, Ronald Bennett, Donald Bennett and great nephew, Justin
Tucker.
He is preceded in death by his parents, John Brewer, Mary Brewer, Elder Knoepfle, Alma
Knoepfle; sister, Mary Bennett and husband Arnold Bennett and nephew, Arnold Bennett Jr.
In lieu of flowers, the family would like donations to be made in Bill's honor to the League
St. Church of Christ Youth Fund.
Arrangements are under the direction of Murray-Orwosky Funeral Home.
The online register can be signed at www.murrayorwosky.com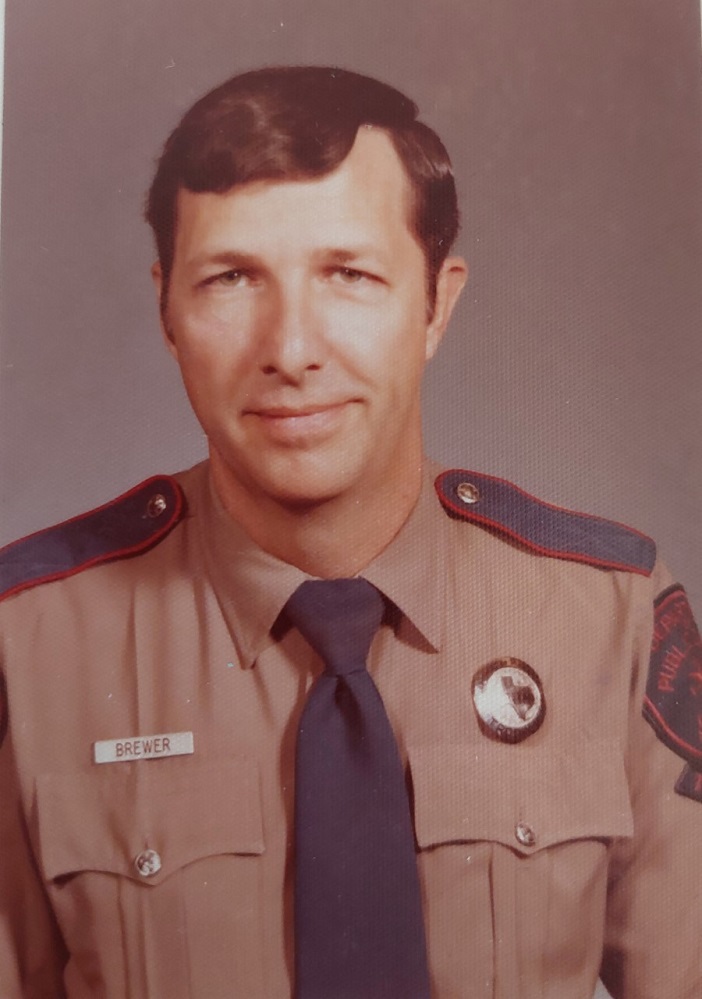 ---