Max Darrell (Poss) Baxter loved sports, especially any involving a ball: football, basketball, baseball, softball, even marbles. He relished any kind of competition. He finally defeated his most formidable opponent, MS, Sunday evening, May 7, 2023, at home with Sherry, his wife of 66 years, and other family by his side.
Max was born December 19, 1934, in Sulphur Springs to Frank and Vera Morris Baxter. He grew up in Brashear, enrolled in SSISD when he was a 7th grader, and graduated with the class of 1954. Poss would be the first one to say that he went to school in order to play sports. His senior year he was the wildcat quarterback. As a sophomore he lettered in basketball and at one time held the school scoring record of 42 points in one game. He also pitched a no-hitter in baseball. He also played football in the army with a high school classmate, Forrest Gregg. But one of his greatest honors was being selected among the honorees in the first year of the Wildcat Hall of Honor.
Poss, a member of the First United Methodist Church, is survived by his wife, Sherry Elliott Baxter, daughter, Kimberle Baxter, sons, David Baxter and Darrell Baxter, grandsons, Daniel Baxter and Adam Baxter and his wife, Amanda, great-grandsons, Kolten, Ryder, River, and Kaise Baxter, and great-granddaughters, Alyza and Neveah Corkill.
Preceding him in passing are his parents and 9 brothers and sisters: Lola Hickman, Woodrow Baxter, James William Baxter, Pansy Yankee, Elton Ray Baxter, Jewel Loafman, Mary Jo Beck, Glenna Rose Baxter, and adopted sister, Pauline Barnes.
Honorary pallbearers will be Baxter nieces and nephews and James Jones, Trey Elliott, Joel Elliott, Steve Lawrence, Joe Crouch, Kenneth Goggans, Joe Rorie, Bodi Watkins, and the 3:00 Coffee crew at Whataburger.
Visitation will be held from 6:00 to 8:00 p.m., Thursday, May 11, 2023, at West Oaks Funeral Home. Cremation arrangements are under the direction of West Oaks Funeral Home. www.westoaksfuneralhome.com
To send flowers to the family or plant a tree in memory of Max Darrell Baxter, please visit our floral store.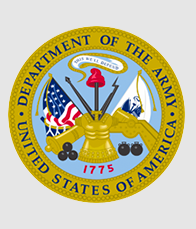 ---