Eoline Smith Arnold of Sulphur Springs passed away at the age of 104 on Sunday, April 30, 2023, nine days before her 105th birthday. Governor Gregg Abbott and Mayor John Sellers had recognized her as the oldest living resident of Hopkins County.
She was born on May 9, 1918, in Hopkins County, Texas, the fourth daughter of Robert E. and Lora Adair Smith. Eoline, a life-long resident of East Texas, married Harold Arnold on June 7, 1938, in Greenville. They were married for over 66 years. Together they owned H. Arnold Company and a Montgomery Ward store. She was a devoted wife, mother, grandmother and family member. Mrs. Arnold had the gift of hospitality and was a dedicated homemaker, gracious hostess, wonderful cook, talented seamstress, fisherwoman, and master gardener with a spunky sense of humor. She was a member of the First United Methodist Church – Sulphur Springs for over 85 years.
Eoline is survived by daughter and son-in-law, Betty and John Dodd, grandchildren, Angela Dodd Miller, David Dodd, great-grandchildren, Matthew Miller (Caroline), Nathan Miller, Andrew Miller (Ashley), Justin Dodd, Caroline Dodd, great-great-grandchildren, Savon'Tae, Jack, and Nolan Miller, and Eden Miller, as well as nieces and nephews. She was preceded in death by her parents, husband Harold, sisters, Mabel Horner, Lois King, and Pauline Fleming, and grandson-in-law, Jon Miller.
Graveside services for Eoline Smith Arnold will be held at 2:00 p.m. on Sunday, May 7, 2023, at Restlawn Memorial Park with Reverend Ben Shinn of First United Methodist Church officiating. There will be no formal visitation.
Memorial contributions may be made to the charity of your choice.
Arrangements are under the direction of West Oaks Funeral Home, www.westoaksfuneralhome.com.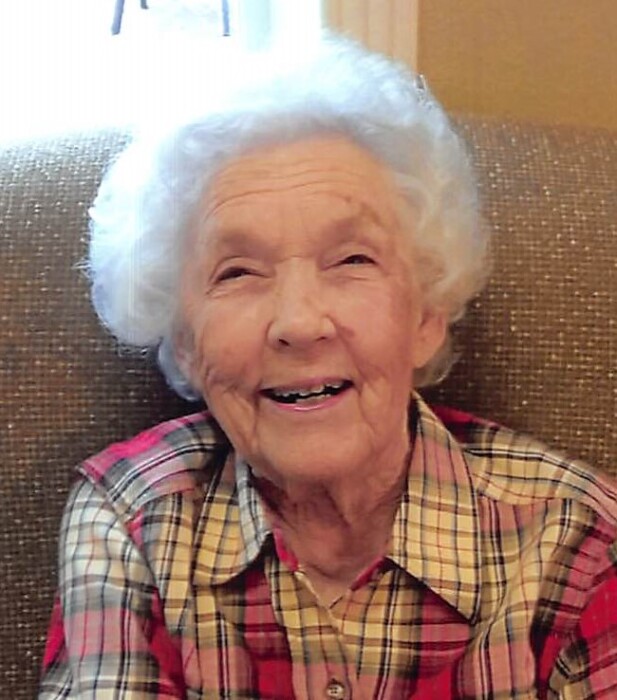 ---