April 3, 2023 – CHRISTUS Sulphur Springs proudy flies an American Flag outside the main entrance to the Hospital. That flag had become a little worn and faded as of late.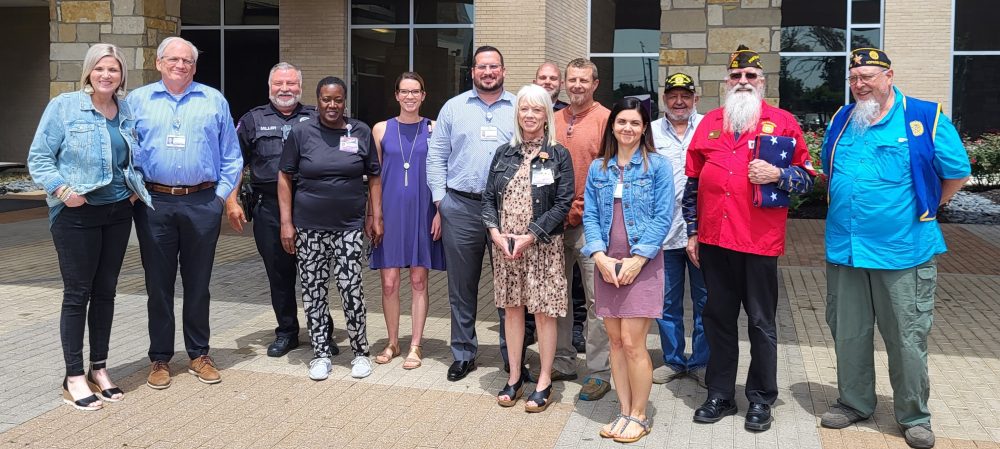 Three Local Veterans performed a brief flag ceremony to remove the worn flag and install a new one this week. CHRISTUS Staff members took time off to step outside and observe.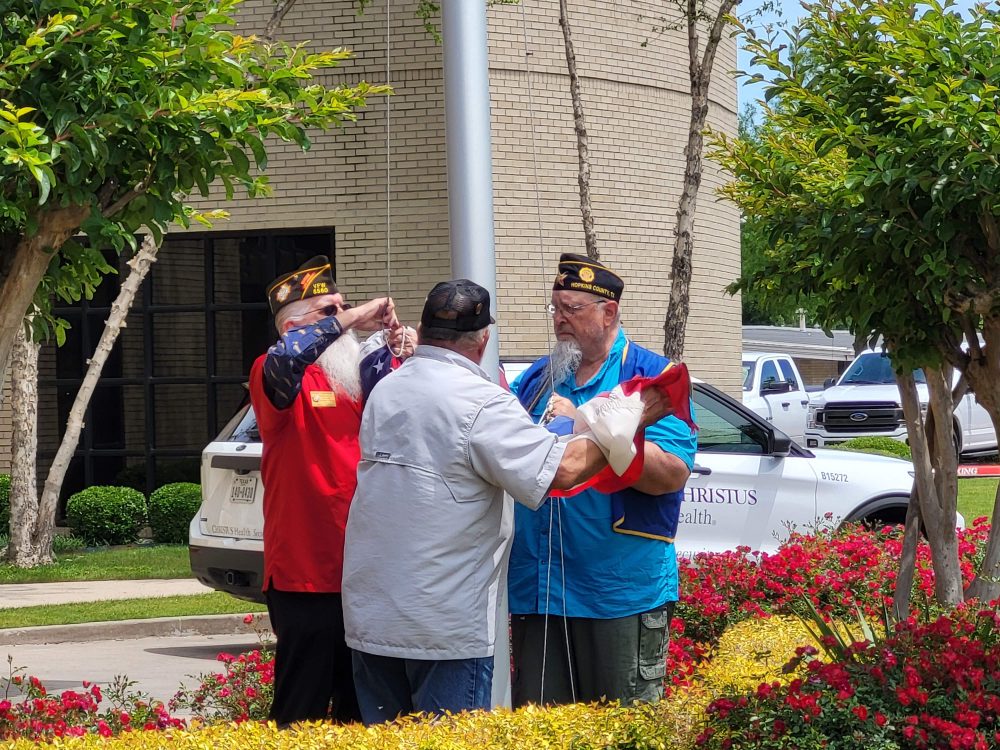 Two of the veterans served in the US Air Force, the third served in the US Army.

With a final salute the new flag is set to greet everyone who visits CHRISTUS Sulphur Springs.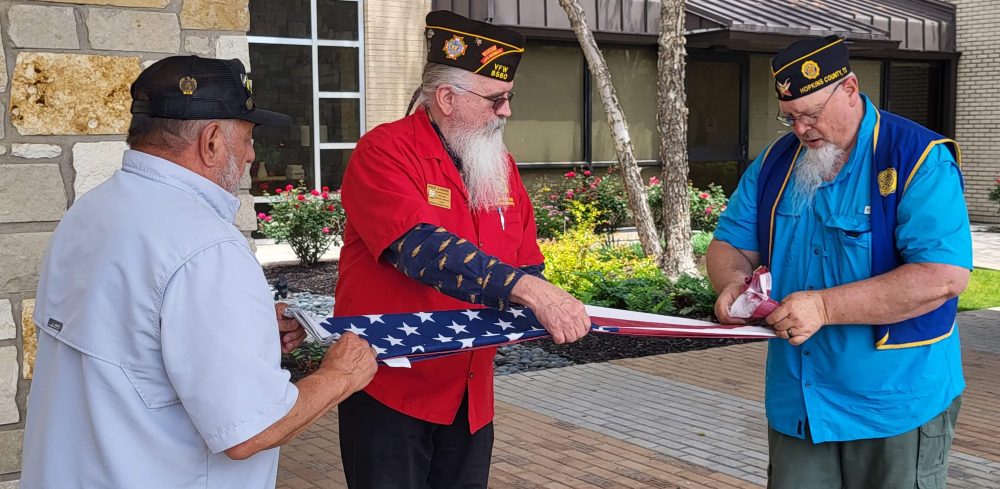 As with any American Flag, the retired flag was folded in the proper manor and given the respect it deserves. The retired American Flag will be destroyed in a dignified manner with the help of the Boy Scouts.