Meal-A-Day Sulphur Springs Texas Gets Surprise Health Inspection
April 4, 2023 – Meal-A-Day in Sulphur Springs received a surprise Health Inspection this week. MAD cooks and distributes meals five days-a-week from the City Owned Senior Center on MLK Blvd. Meal-A-Day is a non-profit service for Seniors in Hopkins County.
A health inspection covers every aspect of food prep and storage. The Texas Department of State Health Services (DSHS) provides the minimum standards for food safety in the state with the Texas Food Establishment Rules (TFER). However, cities and counties with active charters may enforce more stringent rules and regulations.
Meal-A-Day Director Amanda Dietlin takes food safety very seriously. MAD clients are all over 50 years-old, and some may have health concerns that could make them more susceptible to foodborne illness. "We do have seniors that are diabetic or have other illnesses, and we want to make sure every meal, every item is safe for everyone." said Dietlin.
The Senior Center facility must meet the same standard as any other 'kitchen' that serves food to the public.
Meal-A-Day passed inspection with an overall score of 98 out of 100.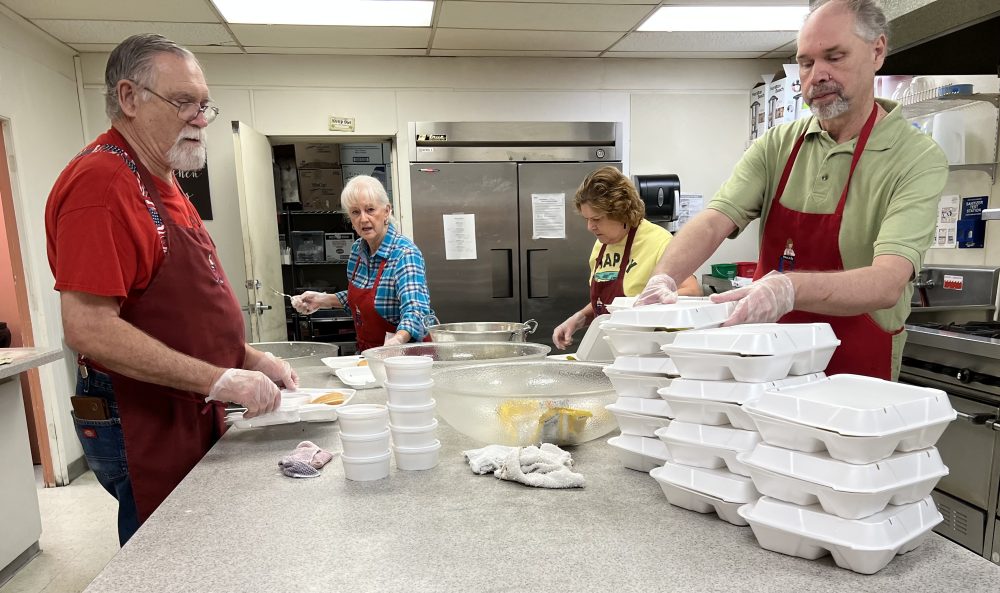 ---
The Sulphur Springs Senior Citizens Center is located in the heart of Sulphur Springs, Texas.  The City of Sulphur Springs has provided a place senior adults age 50 and over can go to for fun and fellowship. The Center offers a variety of activities for seniors citizens Monday-Friday from 8 a.m. to 3 p.m.  Several senior citizens clubs also meet in the evenings and on weekends at the SCC.