Sulphur Springs Man Arrested; Attempts to Bring THC into Hopkins County Jail
March 20, 2023 – 20 year-old BLEVINS, CASON WAYNE was stopped on Highway 19 for speeding and driving without wearing his seatbelt. Hopkins County Sheriff Deputies noticed the smell of marijuana emitting from his car. Cason allegedly surrendered three marijuana cigarettes and a vial of marijuana when questioned. Blevins was taken into custody. His vehicle was searched but no additional contraband was located. He was transported to Hopkins County Jail without incident. Cason lists himself as unemployed and the 2007 Kia he was operating was released to his mother.
At the jail, Blevins was read his Miranda Rights. During a book-in search, a clear packet with a brown substance inside was located on Blevins' person. Blevins admitted the substance was THC. He also admitted to attempting to conceal the controlled substance in his 'crack'.
His attempt to bring THC into the Hopkins County Jail significantly increased the seriousness of his charges. Possession of a prohibited substance in a correctional facility is a third degree felony, and is punishable by 2 to 10 years in prison and a fine not to exceed $10,000.00.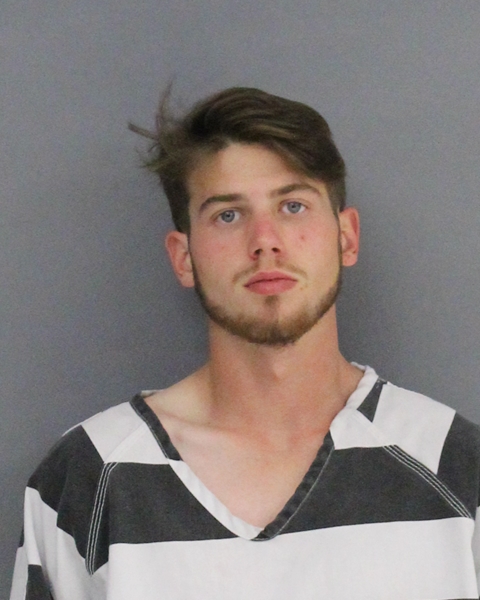 If you have an emergency, dial 9-1-1
The Hopkins County Sheriff's Office is located at 298 Rosemont Sulphur Springs, TX 75482. You can reach them for non-emergency matters at (903) 438-4040.