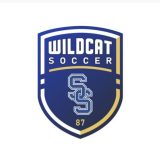 Coach Alexi Upton and his team do not have much time to celebrate their huge win on Monday, for they have a huge Tuesday duel in Sulphur Springs.
Wildcats soccer hosts Paris in what is likely to be for the district championship, according to Coach Upton.
Both schools enter Tuesday's duel at Gerald Prim Stadium 2-0, both tied for first in 15-4A. Already a game up on the competition, including Paris's win over Pittsburg, and Tuesday's winner may just ride out the season with a district title.
"It's crazy to say that game three is for the district" the men's soccer coach said, "but game three might be for the district."
Coach Upton said Paris is incredibly talented, and have played a tough preseason. He said the visiting Wildcats are very organized and the reigning district champs.
All in all, it should provide a great challenge for both teams as they head to the Prim Tuesday for a likely district total-bout.
On Monday, Feb. 6 Sulphur Springs welcomed Liberty Eylau to town for the (now second) district game for the Wildcats. Mondays' match with the Leopards was originally scheduled to be the district opener but snow and ice throughout Texas last week forced that game to be pushed back until Monday.
It made little different for Coach Upton and his team, crushing the competition 10-0 on Monday, Feb. 6 at the Prim.
The men's soccer coach said L.E. has not fielded a soccer program in two years, restarting the program from the ground up.
With that in mind, Coach Upton and his team hoped to keep it under single digits. That went out the window with Isaac Stanley's goal five minutes into the second period, putting Sulphur Springs up a crushing 10-0 lead. Monday's game at the Prim was called moments after.
"We called it early, just to be respectful of them. We're not trying to score a bunch of goals on them, [and] be classless or anything like that," Coach Alexi Upton said following Monday's win.
The men's soccer coach gave credit for the uphill battle that their opponents face in restarting the program, but applauded his team for a great game.
Scoring for Monday's blowout win:
Edgar Salazar came up huge with the hat trick, scoring thrice in the first period
Garrett Robinson finished with the brace, putting two in and assisting on another goal
Juan Santacruz, JC Salas, and Jose Rodriguez all scored unassisted
Isaac Stanley scored the 10th and final goal Monday
and Alexis Pasion scored on a PK
Next up, Coach Upton and his team host Paris for a likely district title-bout.
That game kicks off at the Prim on Tuesday, Feb. 7 at 7:30 P.M.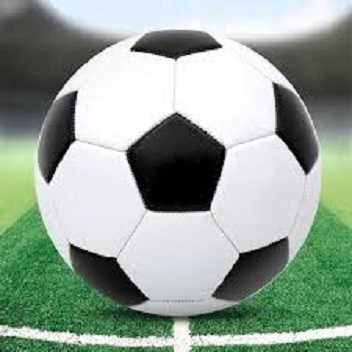 ---
KSST is proud to be the official Wildcat and Lady Cat Station. We broadcast Sulphur Springs ISD games year round live on radio. When allowed, we also broadcast games via our YouTube channel.
Click here for more Wildcat and Lady Cat Sports