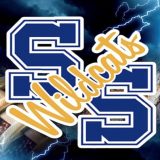 Coach Bret Page and his boys had themselves a solid outing in their season opener.
Wildcats powerlifting placed second in a crowded meet of talented programs. finishing only behind host Lindale.
Logan Lowrance won his weight class of 114, squatting 260, benching 160 with a dead lift at 245.
Max Williamson at 123 also won his weight class, lifting 330/210/375 in Lindale. Riley Isaac finished second in the weight class.
The 148 weight class was especially crowded, with three Wildcats placing fourth through sixth. Kyshaun John did the best of the three at fourth, squatting 350, with dead lifts of 380.
Braham Banuelos and Cristobal Torres placed fifth and sixth in 148.
In the 165 weight class, Trentin McKinney got third, lifting 330/215/370.
Zach Clark (181) finished fifth.
Another athlete from Sulphur Springs, Matt Mitchell, won the 198 weight class, squatting 550. benching 330 and dead lifting 490.
Two more Wildcats in Mitchell's weight class (198), Andrew Nathan and Cameron Jefferson, finished sixth and seventh, respectively.
Lastly Sean Dial, in 308, finished second lifting 560/340/520.
Cumulating 38 points, Sulphur Springs placed second as a team behind host Lindale.
Next up, Coach Jeter and Wildcats powerlifting head to nearby Paris for their second competition.
That meet begins Thursday, Jan. 26 at 4 P.M.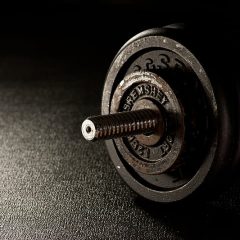 ---
KSST is proud to be the official Wildcat and Lady Cat Station. We broadcast Sulphur Springs ISD games year round live on radio. When allowed, we also broadcast games via our YouTube channel.