Dorthula "Dorothy" Lee began her earthly journey on March 21, 1926 to Mabe and Ammie Stokes, born in the St. Luke Community in Hopkins County, Texas. She was reared in a Christian home and as a young girl she accepted Jesus Christ as her Savior and united with the St. Luke Baptist Church, Sulphur Springs, Texas. Dorthula remained a faithful member, until her health began to fail.
Dorthula received her formal education from the St. Luke Community School and Douglas High School in Sulphur Springs.
Dorthula met and married David Lee and to this union 4 children were born. She was a housewife and later she worked at Cannon Craft Shutters for more than 25 years before she retired. On January 11, 2023 her life's journey was completed and the Lord called her home.
Those left to cherish her memories are her daughters, Melvina Goodson of Sulphur Springs, TX, Mae Dee Lockett (Volley) of Carson, CA, sons, Broudock Lee (Stephanie) of Denver, CO, Lardell Lee of Denver, CO, and Danny Roy Lee of Seattle, WA, 28 grandchildren, 53 great-grandchildren, 11 great-great grandchildren, several nieces, nephews and cousins and friends. Dorthula was preceded in death by her parents, husband, David Lee, daughters, Doris Lee, Louise Lee, Anita Lee Shaw and Blanch Petty, sisters, Girlie Lee Carothers, Birdie Vee Ivery, Elmora Ury, Hanna Vee Jones, Vella Mae Clayton and Golden Ruth Petty, brothers, Brice Ury and Mable Lee Ury.
Dorthula was a Lady of Grace and Strength who touched many lives and will be greatly missed by those who knew her as Momma Dot and Aunt Dot.
Funeral services will be held Saturday, January 21, 2023 at 11:00 a.m. at St. Luke Baptist Church. Interment will follow at St. Luke Cemetery. There will be no formal visitation, but Mrs. Lee will be available for viewing between 8:00 a.m., to 5:00 p.m., Wednesday, Thursday and Friday before services on Saturday.
Arrangements are under the direction of West Oaks Funeral Home. www.westoaksfuneralhome.com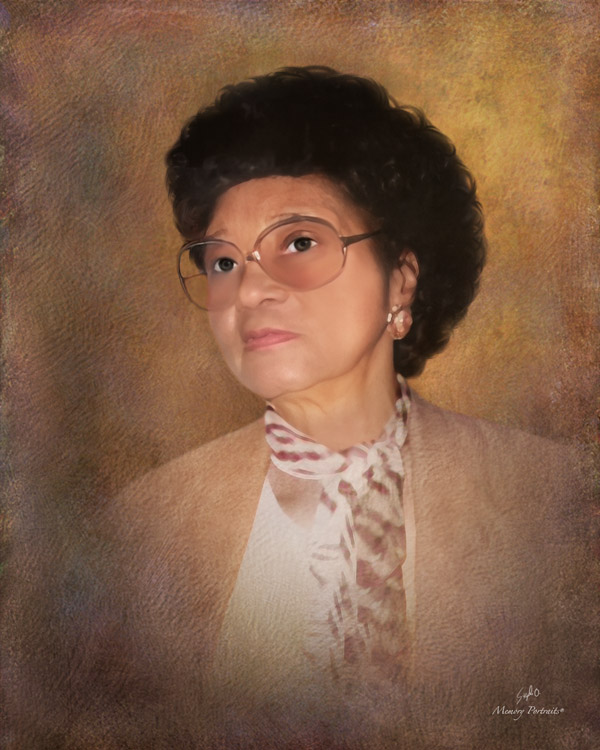 ---