Campbell Man Arrested In Court On Controlled Substance Warrant
A Kansas pair was jailed this week on one controlled substance charge each, after deputies found approximately 12 grams of the substance in their vehicle during a traffic stop. That same day, a Campbell, Texas man was arrested in court on a controlled substance warrant.
South Broadway Street Traffic Stop
At 4:40 a.m. Dec. 20, 2022, Hopkins County Sheriff's Office Deputy Drew Fisher and Sgt. Tanner Steward responded to a complaint of a reckless driver in the area of South Broadway Street at Industrial Drive. Fisher reported seeing a blue PT Cruiser speeding; it also matched the description of the vehicle reported as being driven recklessly. Fisher initiate at traffic stop in a parking lot just north of the South Broadway Street overpass.
As he approached the Chrysler to make contact with the driver, Fisher reported a strong marijuana odor emitted from the car. He had both the driver, identified in arrest reports as Zachary Lee Kirkland, and the passenger, Andria Maysen Bailey, exit the car so he could search it. The 29-year-old Garnett, Kansas man allegedly had a marijuana cigarette tucked inside his jacket sleeve.
During the vehicle search, Fisher reported finding an additional marijuana cigarette and a glass pipe of the kind commonly used to smoke methamphetamine. The glove box of the car was reported to be locked and deputies were unable to find a key, so they forced entry, Fisher noted in arrest reports. In the glove box, they found a a plastic sandwich bag with a crystal-like substance the deputies suspected was methamphetamine and another bag with a green, leafy substance they believed to be marijuana.
As a result, both Kirkland and the 19-year-old Garnett, Kansas woman were arrested at 5:07 a.m. Tuesday and transported to Hopkins County jail. There, they learned Kirkland had the key to the glovebox on him. The crystal-like substance field-tested [positive for methamphetamine and weighed 11.988 grams, Fisher and Steward alleged in arrest reports. Both Kirkland and Andria Maysen Bailey were booked into Hopkins County jail around 6:37 a.m. Dec. 20, 2020, on a possession of 4 grams or more but less than 200 grams of a Penalty Group 1 controlled substance charge. Both remained in the county jail Thursday, Dec. 22, 2022, in lieu of $30,000 each on the felony controlled substance charge, according to jail reports.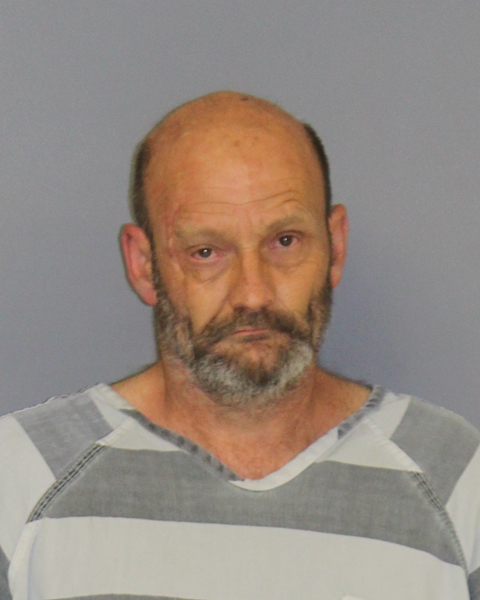 Courthouse Arrest
HCSO Deputy Isaac Foley took Bobby Dwane Tice into custody at 4:32 p.m. Dec. 20, 2022, in the 8th Judicial District Courtroom and escorted him to the county jail. Tice was booked in at 11:07 p.m. Tuesday on a warrant for possession of 1 gram or more but less than 4 grams of a Penalty Group 1/1-B controlled substance charge, according to arrest reports. The offense is alleged to have occurred Friday, March 25, 2022, the deputies noted in arrest reports.
The 60-year-old Campbell man remained in Hopkins County jail Thursday, Dec. 22, 2022, on the charge. Bond amount was not specified in arrest reports.
---
The Hopkins County Sheriff's Office is located at 298 Rosemont St., Sulphur Springs, TX 75482. Non-emergency calls can be made to (903) 438-4040.