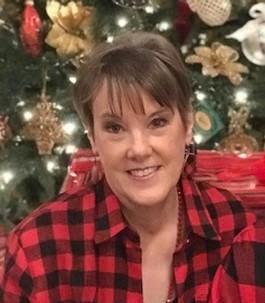 By Johanna Hicks, B.S., M.Ed., Texas AgriLife Extension
Family and Community Health Agent For Hopkins County
This most wonderful time of the year is known for cozy weather, family gatherings, and delicious holiday meals and treats. I won't repeat the tips from my November Thanksgiving column, but I will reiterate a few things. Many times, holiday foods are high in calories, saturated fats, sodium, and added sugars. Therefore, it is important to be mindful of the foods and portions we are choosing. Holiday foods play an important role in bringing people together and connecting us with culture and traditions, but keep in mind that moderation is key.

 Cooler outdoor temperatures might also encourage us to be more sedentary. Physical activity is just as important as making conscious food choices. According to the Physical Activity Guidelines for Americans, adults should incorporate at least 150 minutes of moderate-intensity physical activity and two days of muscle strengthening into their weekly routine.  Physical activity is anything that gets your body moving. It can be an indoor or outdoor activity and can include gardening, dancing, or following along with an exercise video. There are so many options, so choose whatever activity you enjoy and get your body moving.
Incorporating a few small changes can really make a difference during the holiday season. Here are some quick tips to make your holidays a little bit healthier:

Add to Your Plate! Instead of worrying about what to take off your plate this holiday season, add to it! Add colorful veggies and fruits, whole grains, lean protein, and low-fat dairy options to ensure you have a well-balanced meal. Don't hesitate to enjoy and savor holiday favorites but eat those in moderation.
Avoid Distracted Eating– The holiday season is a prime time for endless snacking and many times we can eat mindlessly with distractions such as the television or an intriguing conversation. During this time, try setting a place at the table to eat and serving yourself a plate.
Include a Holiday Exercise Activity– Start a fun family tradition of incorporating physical activity this holiday season. Whether it be a family walk or a holiday 5k run, you'll get your body moving by making memories and traditions with your family.
Visit Texas A&M AgriLife Extension's Dinner Tonight link– Dinner Tonight offers delicious and budget-friendly recipes that are great to include in your holiday meals. To check out some delicious recipes, visit https://dinnertonight.tamu.edu
While the holidays can be a stressful time to stay healthy, trying these tips is a great starting point. More importantly, enjoy the family fun, make memories, eat those holiday treats, stay active, and have a happy holiday season! May you be blessed, even if it is in the small things!
Closing Thought
Whenever you decide something with kindness, you usually make the right decision.
---
Contact Johanna Hicks, Texas A&M AgriLife Extension Family & Community Health Agent, at the Hopkins County Office at P.O. Box 518 or 1200-B W. Houston, Sulphur Springs, TX 75483; 903-885-3443; or [email protected]