A gun reported stolen in Ohio was found during an I-30 traffic stop in Sulphur Springs, according to arrest reports.
Hopkins County Sheriff's Office Deputies Josh Davis and Bobby Osornio reported stopping the driver of a Cadillac Escalade for making an unsafe lane change while speeding on Interstate 30 east near mile marker 126 (near College Street in Sulphur Springs) at 130 a.m. Wednesday, Dec. 28, 2022.
As Davis contacted the occupants, he reported smelling a marijuana odor coming from the black SUV. When asked if there were any weapons in the vehicle, the driver reported the back seat passenger had a handgun. The deputy said he had the passenger exit the SUV. The passenger, a 26-year-old Ohio man, allegedly admitted he had a handgun in his pants. The gun was removed, Davis wrote in arrest reports.
A records check was conducted using the ID numbers on the weapon. The gun came back as having been reported to authorities in the central Ohio county of Delaware as stolen. Wayne Tomas Giles Jr. was taken into custody at 2:28 a.m. Wednesday. A search of the SUV revealed a small amount of marijuana, Davis alleged in arrest reports.
Giles was transported to the county jail, where he was booked in at 3:03 a.m. Dec. 28, 2022, on a felony theft of a firearm charge, according to arrest reports. The Columbus, Ohio man was released from the county jail, later Wednesday on a $10,000 bond on the weapon charge, according to jail records.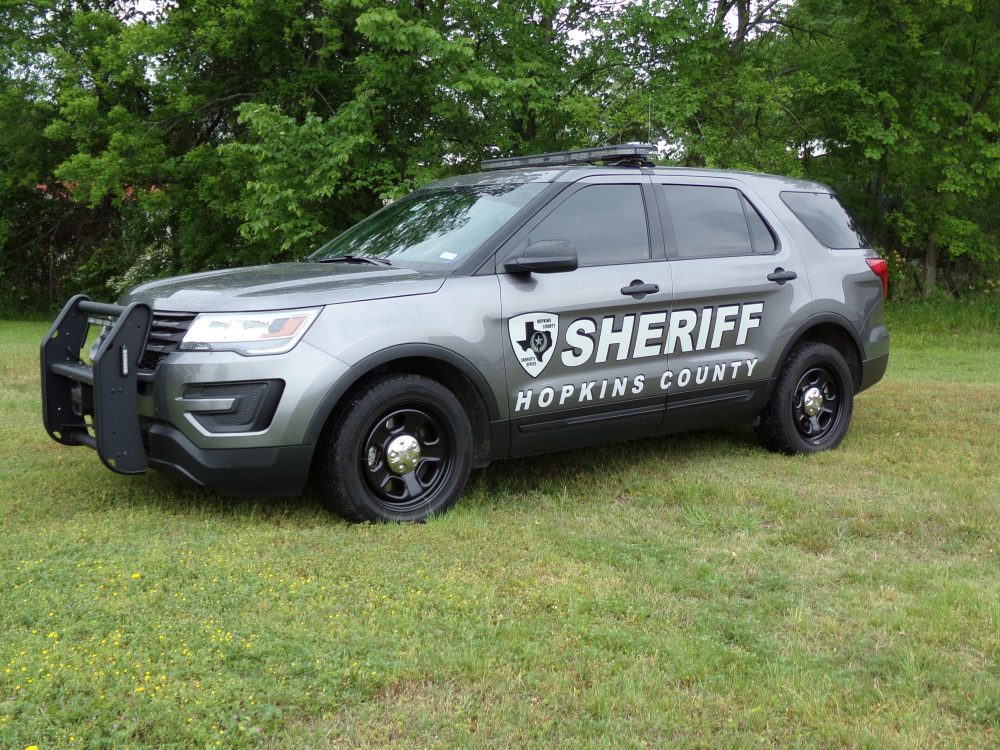 ---
The Hopkins County Sheriff's Office is located at 298 Rosemont St., Sulphur Springs, TX 75482. Non-emergency calls can be made to (903) 438-4040.