Registration Open for Local Turkey Trot Benefiting Commerce Food Pantry
For many, Thanksgiving Day is about family, friends, football, and food. But for some, the day is also about getting in some exercise, enjoying the outdoors, and supporting a good cause. The 11th Annual Maloy Road Turkey Trot on Thanksgiving morning will accomplish all these things while benefiting the Commerce Food Pantry. The 5K route starts on Maloy Road in Campbell and follows along tree-lined county roads. Walkers, joggers, and runners of all ages and fitness levels are encouraged to join this fun run. The Turkey Trot has become a family tradition for many.
Register by Monday, November 14, to guarantee a T-shirt. Cost is $25 per person. Contact organizer Celeste Prather-Young at 903-450-5579 for more details, or visit the "Annual Maloy Road Turkey Trot" page on Facebook.
Proceeds from the Maloy Road Turkey Trot will support the Commerce Food Pantry which has been serving the community for 40 years. The Reverend John Enochs, Jr. established the Food Pantry in 1982 as a mission of the First Christian Church in Commerce. It has evolved from an emergency food pantry to a food pantry able to supplement the nutritional needs of households once per month. Leadership of the pantry has changed over the years, but thanks to the generosity and commitment of the community, the Commerce Food Pantry continues to provide for food-insecure individuals and families.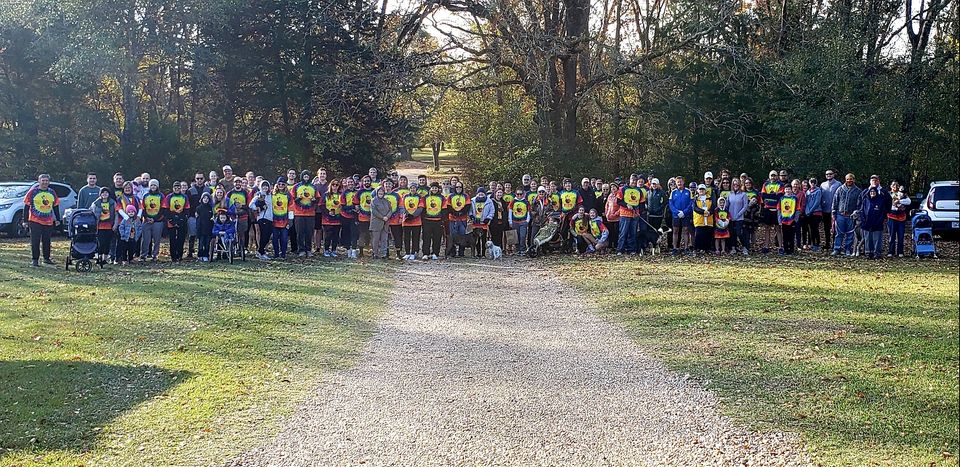 In December of 2012, the Food Pantry transitioned from a mission of the First Presbyterian Church of Commerce to an independent organization. Three years later it received its 501(c)(3) status, and in March, 2017, became a partner agency of the North Texas Food Bank.
The Pantry currently offers curbside distribution of pre-assembled bags of dry and canned foods, bread, and fresh produce as available. It also offers choices of frozen meat, beverages such as tea or coffee, and personal care and household essential items. "Plus Personal Care" is a project started through a grant from the Hunt Regional Hospital District.
Neighbors in the Pantry's service area may receive assistance once per calendar month. The service area includes Commerce, Campbell, Klondike, Ladonia, and Pecan Gap. Over 430 different households have received assistance one or more times in 2022 at an average of 160 households per month.
The Commerce Food Pantry is located at the First Presbyterian Church at 1216 Monroe Street west of downtown Commerce and is open Thursdays from 2 to 4 p.m. More information is available on the "Commerce Food Pantry" page on Facebook.
Commerce Food Pantry, Inc.
1216 Monroe Street (in the First Presbyterian Church of Commerce)
Open Thursdays from 2 to 4 p.m.
P.O. Box 269
Commerce, Texas 75429