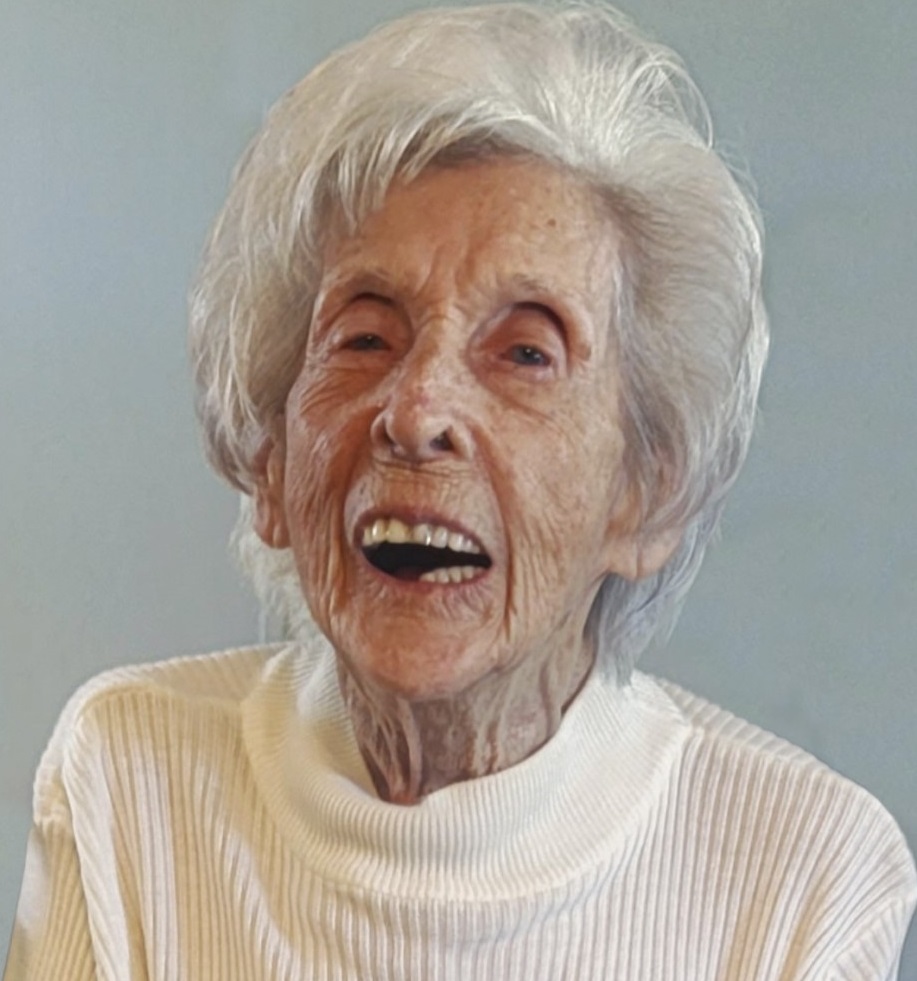 Visitation for Christine Snow Morris, age 94, of Sulphur Springs, Texas will be held on Saturday, November 12, from 10 to 11 a.m. Murray-Orwosky Funeral Home. Funeral services will immediately follow at 11:00 with Pastor Fred Lewis officiating. Mrs. Morris passed away on Nov. 9, at her residence.
Chris was born on April 24, 1928, in Hawkins, Texas, to John L and Corine Craig Snow. She moved to Sulphur Springs, Texas on Dec. 7, 1941, and told stories of listening to the bombing of Pearl Harbor on the car radio. She graduated from Sulphur Springs High School as the Salutatorian of the Class of 1945. She married Ivie Coppedge in 1947, and he proceeded her in death in 1965. She married TG Morris in 1967, and he proceeded her in death in 1993. She was a long-time member of First Baptist Church in Sulphur Springs.
"Mam-mother" loved cooking and was known for her famous chicken fried steak, macaroni and cheese and German Chocolate cake. She traveled the United States and Canada in her RV with the grandkids, sometimes making small detours just to say they'd been to a different state. She loved her grandchildren and great grandchildren and could always be found in the bleachers, gym or auditorium watching them perform. She never passed up an opportunity to play 42 and, even at 94 years old, was still the champion. Chris was the ultimate caregiver and while taking care of her 112-year-old mother, earned Caregiver of the Year honors by the Sulphur Springs Chamber of Commerce.
She is survived by her sister, Fannie Snow Brower of Fort Worth; stepdaughter, Judy Morris Draper of Poolville; and stepson, Steve Morris of Bastrop. She is also survived by granddaughter, Melissa Coppedge McCaffrey and husband, Mike, of League City; grandson, Jeff Coppedge and wife, Alisha of Sulphur Spring; Brandon Key and wife Jeanne of Poolville; Carrie Morris and Teresa White; great-grandchildren, Kelly Keys Kirkham and husband Clay, Cori McCaffrey Rodriguez and husband Miguel, Gracie Key, Taylor Coppedge, Maddy Pendergrass, Abby Coppedge, Cade McCaffrey, Christin McCaffrey, Carter McCaffrey, Ashlyn Arnold, Kristen Doublebouer, Ian Doublebouer, and great grandson, Julius Rodriguez. She is also survived by numerous nieces and nephews.
Chris was preceded in death by her son, James Coppedge in September, 2022; her stepson, Mike Morris; and her parents, John and Corine Snow.
Arrangements under the direction of Murray-Orwosky Funeral Home.
The online register can be signed at www.murrayorwosky.com