A 67-year-old Sulphur Springs man was accused of illegal dumping near Sulphur Springs Lake Wednesday afternoon, according to arrest reports.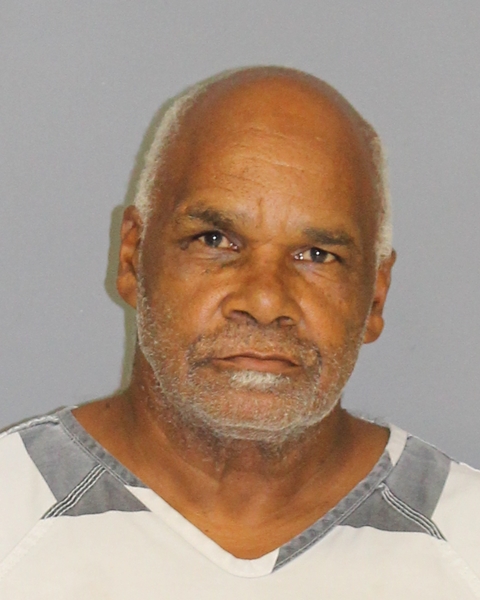 Hopkins County Sheriff's Office Deputy Justin Wilkerson was advised Aug. 17, 2022, that James Hurley Cork had been identified as a suspect in an investigation into illegal dumping of a large amount of sheetrock at the end of County Road 4703 near Sulphur Springs Lake. Wilkerson traveled to CR 4703, where he observed sheetrock along with other miscellaneous waste had indeed been dumped.
Wilkerson then reported traveling to a location he knew the 67-year-old man to frequent. He spotted Cork operating a white Lincoln Navigator on which the registration has been expired since June of 2021. Wilkerson then stopped the 1998 model SUV on Azalea Drive at Terry Lane and the Sulphur Springs man into custody around 4:40 p.m. Wednesday for the registration violation. The deputy also learned Cork isn't eligible to have a driver's license in Texas, adding another charge to the list of offenses Cork is accused of, Wilkerson alleged in arrest reports.
Cork then agreed to talk to officials about the dumping allegation. Cork admitted to dumping the sheetrock after a clean up job, and was in the process of attempting to clean up what he had dumped, Wilkerson alleged in arrest reports. The deputy transported Cork to jail, where he was booked in at 7:30 p.m. Aug. 17, 2022, for expired registration and driving while license invalid. Because of the man's admission to the illegal dumping near Lake Sulphur Springs and the pile of sheetrock and waste still on CR 4703 "being apparently over 200 lbs," Wilkerson also charged Cork with illegal dumping of more than 200 pounds or 200 CF, the deputy noted in arrest reports.
Cork, who is also known by Jimmy Pitts, James Hurely Cork and James Huley Cork, remained in Hopkins County jail Thursday, Aug. 18, 2022, on the felony charge for illegal dumping near Sulphur Springs Lake as well as the two traffic warrants, according to jail reports.
If you have an emergency, dial 9-1-1
The Hopkins County Sheriff's Office is located at 298 Rosemont Sulphur Springs, TX 75482. You can reach them for non-emergency matters at (903) 438-4040.