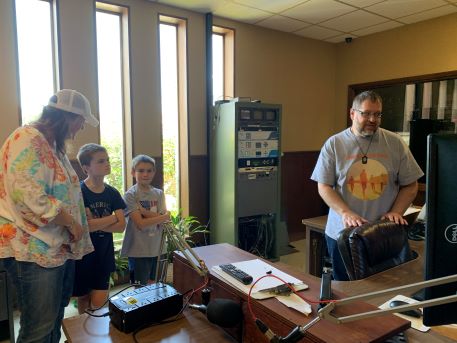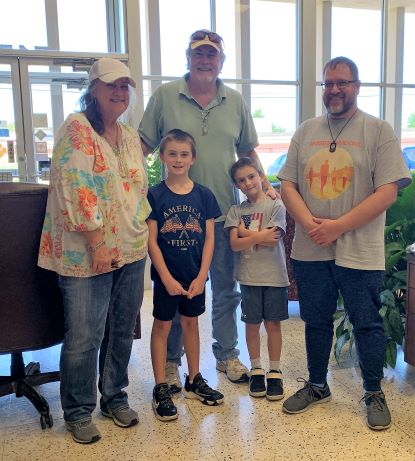 KSST welcomed two special visitors — Micah and Levi Davis, grandsons of Gary and Holly Long of Yantis —Thursday afternoon, July 14, 2022.
Micah and Levi stopped by the station with their grandparents for a tour of the KSST/KRVA and Channel 18 studios. Production Manager Matt Janson served as tour guide, teaching and answering questions about broadcasting as well as past and present station operations.
KSST extends special birthday wishes to Micah, who will be celebrating over the next week. Happy birthday, Micah!
---
KSST has always promoted youth in broadcasting. From the days of Radio Workshop to an intern program with area school districts, KSST/KRVA and Channel 18 have always welcome the opportunity to work with youth.