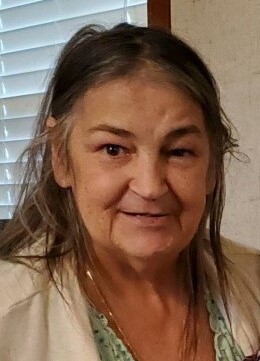 A memorial service for Belinda Lee Keyes, age 63, of Yantis, will be held at 2 p.m. Friday, June 3, 2022, at West Oaks Funeral Home Chapel with Cody Rushing officiating.
Belinda passed away on May 29, 2022, at her home. She was born on February 5, 1959, in San Clemente, California, the daughter of Charlie and Dorothy Williams. She worked in health care for many years. She married Mark Keyes on September 1, 1977, in Independence, Oregon.
Belinda was a History Buff and loved antiques. She also loved to cook and watch crime shows.
She is survived by husband, Mark Keyes; son, Jason Keyes and wife Angie; brother, David Williams; sisters, Brenda Hamlin and Vera Langevin; grandchildren, Derrick Keyes, Justin Keyes, Austin Keyes, Zachery Keyes, and Johnathan Ochoa; and great-grandchild, Damon Keyes.
She was preceded in death by her parents; brother, Jimmy Williams; and sisters, Charlene Williams and Robin Breckenridge.
Arrangements are under the direction of West Oaks Funeral Home.
---