Scam Alert: American Police Officers Alliance
The American Police Officers Alliance has been around for a long time.
Bottom line is they robo call and mail invoices to people soliciting money. The also spoof their phone numbers to appear as though they are calling from a local phone number. They pretend to benefit police officers, but remember… No money given to this group will ever reach your local police.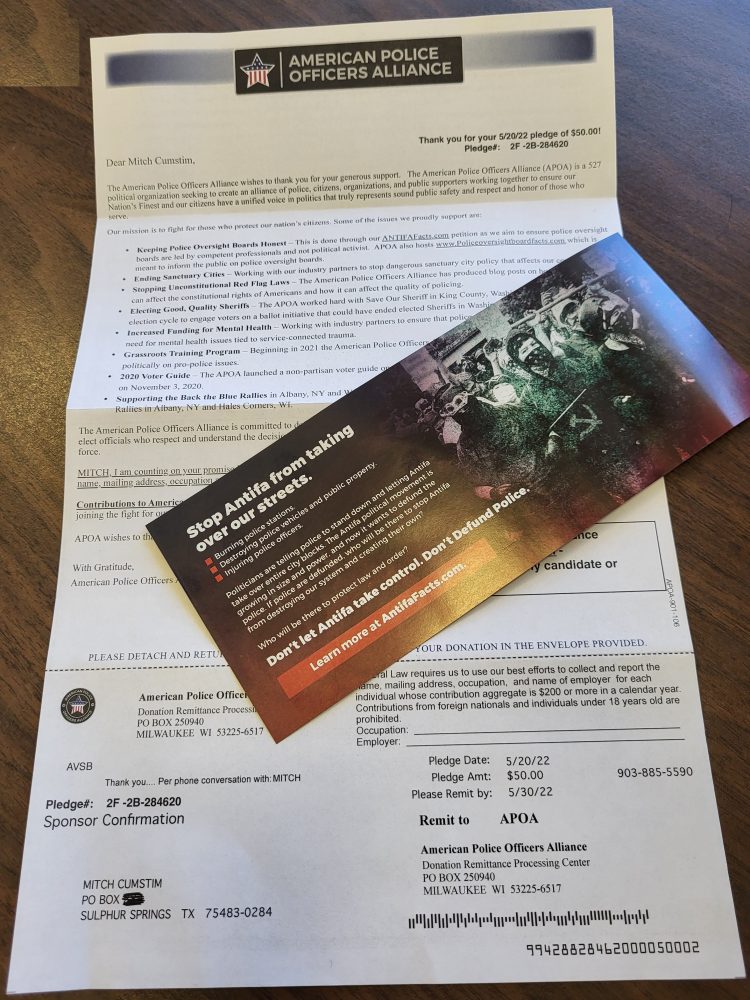 If you think you have been a victum of a scam, contact the FBI Scam and Safety page here.