The hiring process for a construction manager-at-risk for pre-construction services and construction of a county jail trusty housing facility is in progress, with Hopkins County Commissioners Court slated to consider a recommendation of one of the three companies submitting bids during a special meeting this Friday.
Hopkins County Grants Consultant Beth Wisenbaker and Auditor Shannah Aulsbrook opened packets containing three RFQs/Requests for Proposals received from companies interested in serving as the construction manager-at-risk for the project during Monday's Commissioners Court meeting, and presented that information to the court.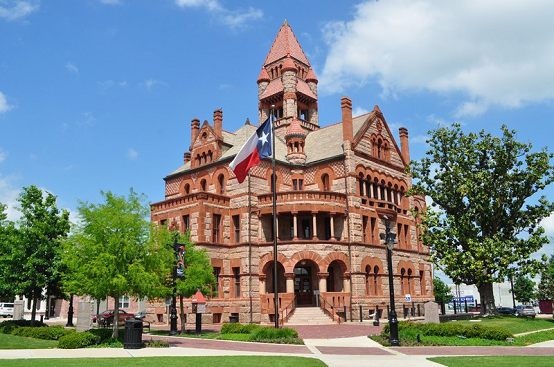 Wisenbaker noted that Tegrity Contractors, HWH (Harrison, Walker and Harper) and Sudalco all responded to the RFQ/RFP requests for the trusty housing facility.
Tegrity's quoted fee is 3.77%, general conditions cost of 8.77% and a fee of $7,777 would be charged to the county if for any reason Tegrity provides preconstruction services but the county does not proceed with the project. Wisenbaker noted "there's a lot these companies will have to do to get you ready."
HWH (Harrison, Walker and Harper) bid a preconstruction fee of $20,000, overhead fees of 3% and a profit of 5%.
Sedalco bid a preconstruction Phase B fee of $15,000 and a construction management fee of 5% of cost of work.
"I want to thank all three for returning your proposals, your requests, answering our bid notices. We appreciate it. All three companies are good companies. We got good bids. Now, we've got go through and see what we're going to do," Wisenbaker said.
All three bids were accepted for project review. Each of the three companies was scheduled to meet Monday afternoon with the Trusty Housing Facility Selection Committee for up to 30 minutes each starting at 1 p.m. Feb. 28, with a 15 minute break between each session, to make a pitch to the committee and answer any questions the county officials might have.
The Committee is now expected to have a recommendation from among the three businesses, then, officially vote on the a construction manager-at-risk for pre-construction and construction services of the Hopkins County Trusty Housing Facility during the 9 a.m. meeting Friday, March 4, 2022, in the Commissioners Courtroom on the first floor of Hopkins County Courthouse, 118 Church St. in Sulphur Springs.
The THF Selection Committee, proposed at and unanimously approved by the four members of the Court present at Monday's regular meeting, includes County Judge Robert Newsom, all four County Commissioners, Sheriff Lewis Tatum, Chief Deputy Tanner Crump, Grants Consultant Beth Wisenbaker and Auditor Shannah Aulsbrook.
Funding for the Hopkins County Trusty Housing Facility would come from the $7-plus million the county has been awarded in American Rescue Program funding, with no local tax dollars allocated for the project. The facility would keep the trustees, who work in the community during the day, separate from other inmates as a safety precaution against COVID-19 or any other illness being spread through the jail, and to better keep contraband such as snuff and controlled substances out of the county jail, officials noted when announcing plans to use a large chunk of the COVID-19 related funding to build separate housing for jail trusties. The Trusty Housing Facility will be planned on county owned property directly across from the current jail facility.
Over the past few months, the Commissioners Court, Tatum, Jail Administrator Kenneth Dean and other jail and sheriff's office employees, along with Wisenbaker have been working with DRG Architects LLC to design a facility that not only meets the county's needs, but remains within budget and meets state jail standards. DRG is the company that designed the current jail facility.
As is the process when constructing a facility to house inmates, the initial plans have been submitted to the jail standards administration. A meeting was held with the state officials, with some recommendation. Modifications were being made in January based on those recommendations as well as requests made by the Commissioners Court, Sheriff and Jail Administrator.
The revised plans then are sent back to the state authorities over jails, and another less formal conference is conducted. Once any issues are resolved and the plan is given the green light by state and local officials, the project moves into the construction documents phase of the building project. Those are then be sent to the jail commission, and officials will be given a chance to discuss that and provide a time for any formal comments to be made. If the jail commission is not satisfied, then a written response will need to be accompanied by the written design information.