SSHS students competed in four career areas — Automotive Technology, Carpentry, Firefighting, and Robotics — at the SkillsUSA Regional Competition held recently. At least 10 SSHS students will be advancing to the State SkillsUSA Competition in Corpus Christi March 31-April 3, for their first-third (gold-bronze) place finishes. Medalists headed to state include, by career area, category and rank: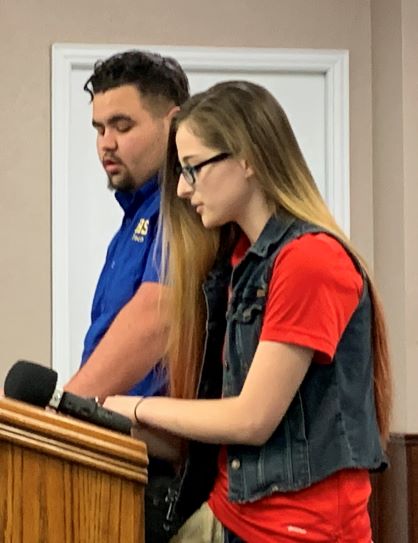 Automotive Technology
Automotive Refinishing Technology: Cody Bowen – Ranked 1st (Gold)
Marine Service Technology: Jesus Godina Delgado – Ranked 3rd (Bronze)
Motorcycle Service Technology: Jessica Snyder – Ranked 1st (Gold); Cody Bowen – Ranked 2nd (Silver)
Power Equipment Technology: Andy Soto – Ranked 2nd (Silver)
Carpentry
Construction Tool ID: Andrew Galarza – Ranked 1st (Gold); Zachary Clark – Ranked 2nd (Silver)
Firefighting
Firefighting: Ashtyn Bettis – Ranked 2nd (Silver); Imani Smith – Ranked 3rd (Bronze)
Robotics
Robotics and Automation Technology: Jimmy Graham and Kobe Walker – ranked Gold
Congratulations to all of the Skills USA competitors for their achievements in these career-related competitions.
About Skills USA
SkillsUSA is a partnership of students, teachers, and industry working together to ensure America has a skilled workforce. SkillsUSA helps each student excel in leadership skills, technical and engineering skills, STEM, and occupationally related skills in 12 of the cluster areas. All students in Career and Technical Education programs are eligible for membership.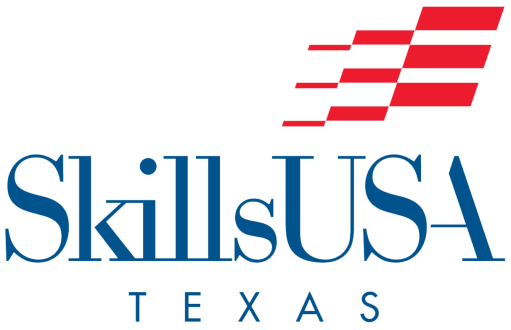 The organization has approximately 18,000 school chapters in 53 state and territorial associations and serves more than 400,000 members annually. More than 18,000 instructors and administrators are professional members of SkillsUSA. Our members are known in their schools and communities as leaders and skilled professionals in training.  In Texas, we have a membership of over 22,000 students and 1,500 advisors and administrators.
SkillsUSA serves students enrolled in career and technical education training programs in our nation's public high schools and colleges. SkillsUSA complements technical skill training with instruction that is co-curricular and integral to CTE programs making a well- rounded worker and citizen. Founded in 1965, the organization has served more than 12.2million workers through active partnerships between employers and educators. SkillsUSA is endorsed by the U.S. Department of Education and state departments of education and is cited in federal legislation as an integral part of the career and technical curriculum.
The SkillsUSA Championships brings together industry and labor representatives, educators, and the public to watch students compete in leadership and hands-on skill events for a full day. The SkillsUSA Championships begin at the local level with contests in classrooms nationwide. Winners advance through district and state competition, and the best of the best make it to the national event. Students benefit no matter how they place in their contests. They test their skills, frequently make job contacts, and have a chance for recognition. District, state, and national winners receive gold, silver, and bronze medallions, scholarships, tools, and other awards. The national SkillsUSA Championships event occupies floor space equivalent to 16 football fields of space, with nearly 1,500 judges and with 6,000 competitors in 100 different events. Business and Industry contribute more than $36 million in equipment, supplies, and personnel to support the SkillsUSA Championships, which is considered the largest single-day commitment of corporate volunteerism in America. Every other year, a select few are chosen to compete on an international level in the WorldSkills Competition and yes, Texas has had international competitors.
The official regulations for the national events are published in the SkillsUSA Championships Technical Standards free to download to anyone with a Professional membership.